Media Release
Monday, 22 February 2016 11:12
Australian Automotive Aftermarket Association
Federal Members of Parliament this week are being asked to look under the bonnet of Australia's automotive repair industry to shine a light on the refusal of vehicle manufacturers to provide basic repair information to independent repairers. Similar to the Apple 53 Error code, the car industry tries to force every car owner to go back to the dealer for expensive basic repairs, locking out the independent repairers and reducing consumer choice.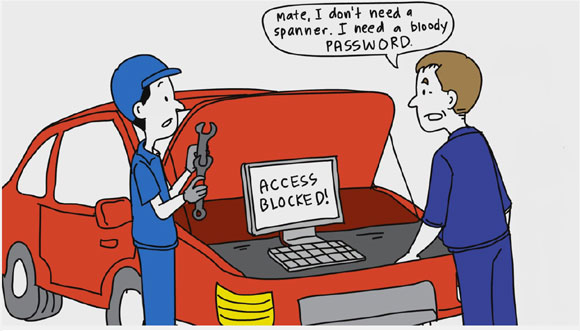 Click here to Look Under the Bonnet
Stuart Charity, Executive Director of the Australian Automotive Aftermarket Association (AAAA) said, "Members of Parliament should be quite clear that many major car manufacturers are bullying independent repairers in Australia by withholding data required to repair and service Australia's 13.1 million vehicles."
Mr Charity said the reality is that the Australian Government and the Australian community are being taken for a ride and at this stage no one has been able to explain why this situation is being allowed to continue, whilst it is clearly against the National Interest of Australia and 13.1 million car owners.
"We have had cases where some manufacturers have withheld information on the blend of oil to try and force car owners to take their vehicles back to the dealer for something as simple as an oil change.
"At the same time, these major international companies are continuing to withhold data and information from Australian independent repairers and their customers, they are providing the required information - under government regulation - to independent repairers in Europe, USA and Canada."
Since implementing a complaint reporting system for independent repairers, the AAAA has received information to expose the daily and costly problems independent automotive repairers are facing through lack of access to vehicle data across thirty brands of cars.
Mr Charity said, this is an issue which has gone on for close to a decade and it is time for the Federal Government to establish a National Automotive Repair and Servicing Portal and implement mandatory participation by the car makers.
"We have had statements of support from the Federal Opposition, The Greens and the Motoring Enthusiast Party, with Senator Ricky Muir stating he will be introducing a Private Senators Bill into Parliament if the Federal Government fails to take action on data sharing, which effects every Australian family with a car. Australians rely on their cars to get them to work with 75% of all workers travelling to work by car. This rises to 84% in outer suburban areas.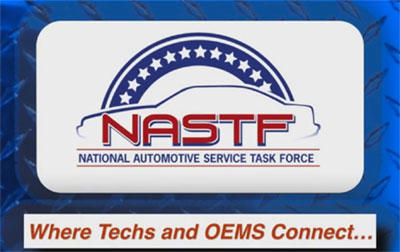 Click here to view the 2 minute video on the USA portal
"An example of how such a portal has been developed and operated in the USA is at the fingertips of all Members of Parliament - Automotive Repair and Servicing Internet Portal and features the same car companies as those operating in Australia."
Media Enquiries:
Ron Smith, Corporate Media Communications, AAAA - Mobile: 0417 329 201