Media Release
Friday, 29 January 2016 14:38
Australian Automotive Aftermarket Association
Car Data Block an Attack on Car Owners, Small Business and the Federal Government's Competition Policy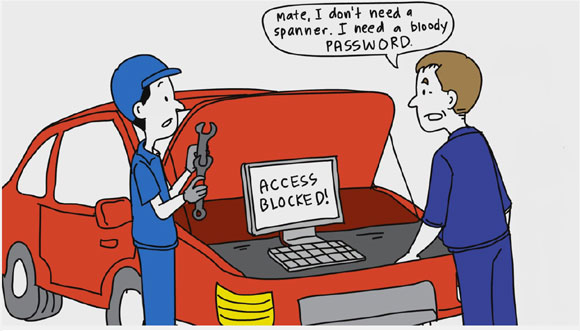 Click the link to see why the Federal Government should act
https://youtu.be/9TDlYW0Wxh0
Australian Automotive Aftermarket Association (AAAA) Executive Director, Stuart Charity said, "When purchasing a vehicle the consumer is buying a product to own and should not be held to ransom by car companies withholding vital information needed for the repair and service of that vehicle. This reduces competition and will increase the cost of car ownership for Australia's 17 million vehicle owners.
"Currently there is no guarantee that tens of thousands of independent mechanics in the automotive repair and servicing industry across the nation, not aligned to dealerships, can access basic diagnostic information from manufacturers of behalf of millions of Australian vehicle owners."
The AAAA has asked the Federal Government through the office of the Assistant Treasurer and Minister for Small Business, Kelly O'Dwyer, to consider using existing regulatory power to create a National Automotive Repair and Servicing Portal where all manufacturers would be required to provide access to vehicle data for both the dealer and independent car repair networks.
The USA has had a National Repair and Servicing Portal for a number of years and questions are being raised why Australian motorists have not been given the same rights to ensure their preferred repairer has full access to vital service and repair information on a fee for service basis.
The same car companies who are participating in the US portal are the exactly the same companies as those operating in Australia, Mr Charity said.
Media Enquiries:
Ron Smith, Corporate Media Communications, AAAA - Mobile: 0417 329 201