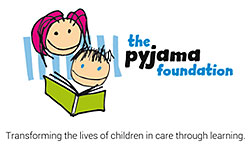 Media Release
Monday, 13 July 2015 14:42
Melburnians are being invited to ignore the winters' cold and skate in their pyjamas at Fed Square to raise funds for educational support of children in foster care.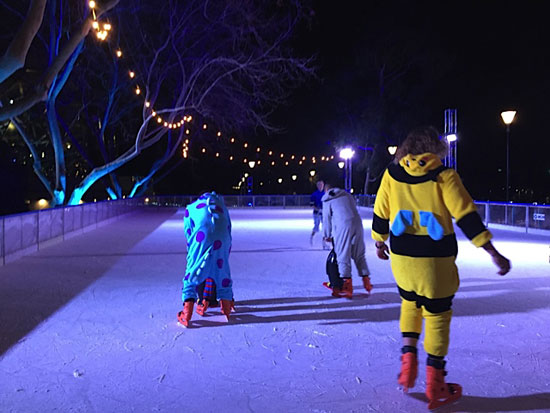 Pyjama Foundation skaters practising for Friday 17 July 2015 at the
Momentum Energy River Rink at Fed Square.
Currently there are 43,000 children in foster care, double what it was 10 years ago and research indicates more than 80 per cent of these children will not complete their VCE (or equivalent) due to falling behind academically.
National Pyjama Day is The Pyjama Foundation's biggest annual fundraising event and aims to raise $150,000 this July to continue to empower the lives of children in foster care with learning, life skills and confidence to change the direction of their life.
All donations and funding goes to providing foster children their very own special 'Pyjama Angel' - volunteers who support, mentor and encourage children to reach their life potential.
Joining the skaters is long term foster carer Denise Andrews from OZ Child who in seven years has cared for some forty children.
he Pyjama Foundation's Victorian Coordinator, Shannon O'Brien, said The Pyjama Foundation is the only service of its type supporting children in care with evidence based literacy and numeracy programs in the out-of-school environment in Australia.
"Absolutely everyone can get involved to give back to our community's most vulnerable children," she said.
Tickets for the Winter Wonderland Pyjamarama can be purchased at the gate on the day and for every ticket sold, $1 will go to The Pyjama Foundation.
-ENDS-
The Pyjama Foundation is a not-for-profit organisation helping to create a brighter future for children in foster care through learning, life skills and confidence.
MEDIA BRIEFING with Foster Parents representative 12-00 NOON Friday 17 July 2015 and Pyjama Foundation Ice Skating Angels
Where and When: The Pyjama Foundation will be celebrating National Pyjama Day at the Momentum Energy River Rink at Fed Square on Friday, July 17 2015 from 10.00am to 10.00pm.

Media Contact:
For more information and photo opportunities:
Shannon O'Brien - Victorian Coordinator
The Pyjama Foundation - Mobile: 0409 357 307