Media Release
Thursday, 02 July 2015 11:50
Momentum Energy River Rink at Fed Square was filled with happiness this morning as Variety - the Children's Charity, Fed Square and Logistics Events Australia
This is something none of these children have ever experienced before.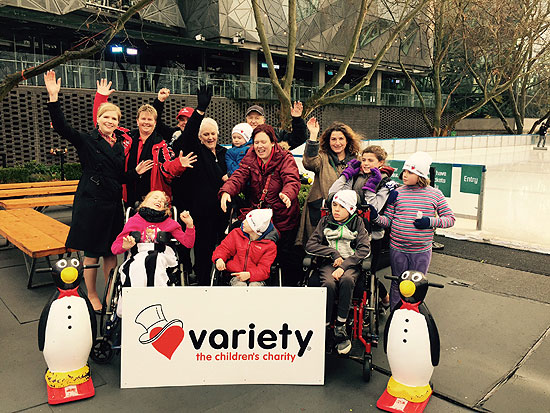 Variety representatives, families and children prepare for ice skating this morning.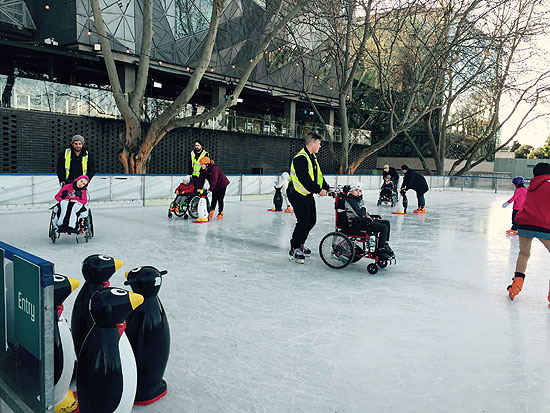 Ice skating in wheelchairs on the River Rink at Fed Square
One of the children on the ice was six year old Lachie, who has severe quadriplegic cerebral palsy and is fully dependant on his parents/ carers for all aspects of his care. This was on his family's 'Wish List'.
Lachie took to the ice in the comfort of his specialised wheelchair with the help of high level skaters from Logistics Events Australia.
He was also joined by five year old Austin, nine year old Archie and eleven year old Hayley in wheelchairs on the ice rink.
Janette Connolly, CEO of Variety, the children's charity, said the 'Wheels On Ice' event was a very special experience for the children and their families and created some memorable moments for all involved.
Media Enquiries:
Ron Smith, Fed Square Corporate Media Communications Mobile: 0417 329 201