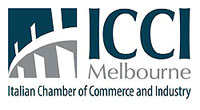 Media Release
Tuesday, 26 May 2015 09:59
Italian Chamber of Commerce and Industry Melbourne
Melbournians who love Italian food will have the opportunity to join boutique Master Cooking Classes at Melbourne's Good Food and Wine Show with some of Italy's top Master Chefs including Luca Ciano and Michele Usci.
Under the banner of GUSTO (Taste) Italiano, the Italian Chamber of Commerce and Industry (ICCI) Melbourne has launched a series of events to promote authentic Italian food and wine.
The Gusto Italiano stand at the Good Food and Wine Show, 5-8 June 2015, will feature master classes and guided sensory experiences dedicated to the appreciation of Italian certified products such as Parmigiano Reggiano and Prosciutto di Parma, extra virgin olive oil and balsamic vinegar, wines, plus product sampling and information direct from the importers.
CEO - Secretary General, of the ICCI, Mr Luca Bottallo, said the GUSTO Italiano series will introduce Italian food and wine to Melbournians with a new level of information and experiences to enable them, not only to experience fine Italian food and wine, but also to develop a knowledge of the product and its heritage.
Elaine Bocchini speaking about the Gusto Italiano education series on YouTube Click here for the interview
A series of forty minute degustation's including wine and food will be held over the four days with a limit of twenty-four people per session. Sessions can be pre booked on the GUSTO ITALIANO website http://www.italcham.com.au/gustoitaliano/ or the Good Food and Wine Show website.
The GUSTO Italiano Master Classes
10:30 - Identifying authentic Italian Prosciutto di Parma with Bertocchi - by Chef Luca Ciano
11:30 - Extraordinary Italian flavours only at Piedimonte's - by Chef Tommaso Verni
12:30 - Pizza, Amore e Fantasia - by Chefs Michele Usci and Tony Nicolini
13:30 - Identifying authentic Italian Prosciutto di Parma with Bertocchi - by Chef Luca Ciano
14:30 - Gusto Italiano: contemporary flavours in their simplicity - by talented young Italian Chefs
15:30 - A match made in heaven: Bormioli Rocco glasses to make wine sing - by Sommelier Marco Senia
The Gusto Italiano education series also provides importers an important source of information to ensure they are aware of authentic Italian wine and food products to assist them providing quality assurance of products to their customers


Learn how to identify and appreciate a certified Prosciutto di Parma: beware of imitations!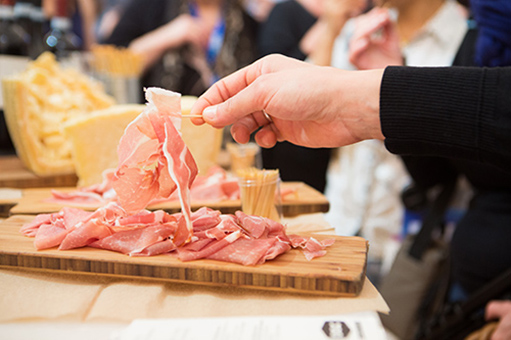 From the heart and soul of Italy, comes the one and only Prosciutto di Parma: appreciating it is a matter of culture. Bertocchi, importer of one of Italy's finest Prosciutto producers, Fratelli Beretta, and its Chef explains what makes it so special.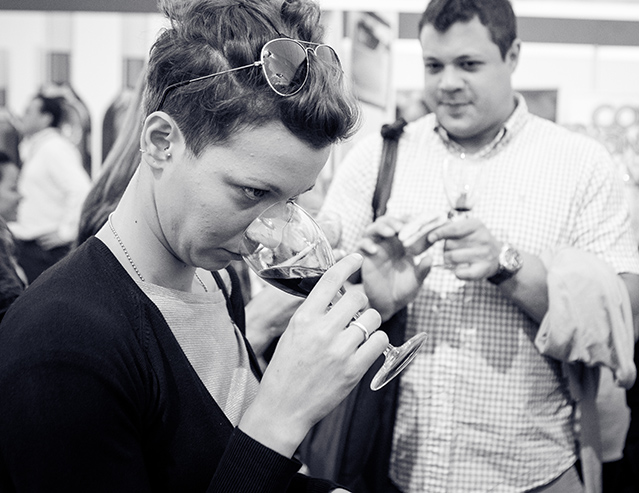 Guided degustations
Master Sommelier Marco Senia, President of the Australian and New Zealand Institute of Sommeliers, Italy, will guide you through the commandments of wine and glass matching
Find out More About Master Classes
EVENTS and DATES
GOOD FOOD & WINE SHOW, 5-8 June 2015 - IMMERSE YOUR SENSES IN ITALIAN AUTHENTICITY
GUSTO ITALIANO OPEN WEEK, 8-19 June 2015 - A JOURNEY AROUND THE BEST ITALIAN RESTAURANTS IN MELBOURNE
ANNUAL GALA DINNER, 20 June 2015 - A CELEBRATION OF THE UNIQUENESS OF ITALIAN CUISINE
Media Enquiries:
Ron Smith, Corporate Media Communications, Italian Chamber of Commerce and Industry Melbourne Mobile: 0417 329 201