Media Release
Friday, 18 November 2016 10:34
Boating Industry Association of Victoria
Prep, Check and Know for a Safe Return - Prepare your boat, check the gear and know the rules
Prep, Check and Know for a Safe Return is the key message for the start of the boating season as the owners of the 190,000 registered boats get set to enjoy a summer on the water.
The safety campaign was launched yesterday by Emergency Management Victoria Commissioner Craig Lapsley at St Kilda.
Steven Potts, Chief Executive of the Boating Industry Association of Victoria (BIAV), said the 'Prep, Check and Know for a Safe Return' campaign is aimed at ensuring that all boat owners are aware of the need for regular maintenance checks covering the condition of the boat, equipment and the trailer.
In many cases boats have been disabled when people have run out of fuel or have not been able to start the motor because of a flat battery. The campaign also focuses on making sure the skipper understands the rules and their responsibilities.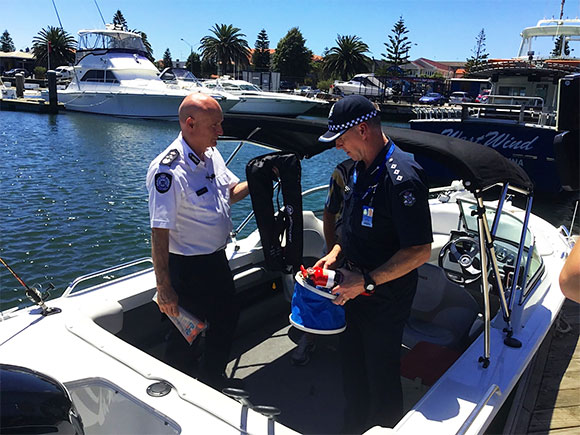 Left: Commissioner Craig Lapsley, Emergency Management Victoria checking the safety equipment on the boat with Inspector Mark Arneil from Water Police Search and Rescue.
The BIAV has released a special Prep Check and Know brochure through its member network and online aimed at covering the basics.
Mr Potts said with an increase in family boating we see the Prep, Check and Know brochure as a simple convenient way to develop a safety culture with family and friends.
Commissioner Lapsley said "It is important to be methodical in preparing a boat, checking safety equipment and ensuring the captain is licenced, skilled and able to handle the vessel."
"The Independent and Coast Guard Marine Safety and Rescue units responded to 1031 incidents in 2014/2015 and more than 900 incidents by June 2016, with the top call out reasons being for disablement (breakdowns), grounding and capsizing / swamping."
Currently there are 268,336 current Marine Licences, 190,000 registered boats and 996,000* boating participants in Victoria. (*Morgan Poll 2012 - Victoria and Tasmania)
90% of Victorian recreation vessels are trailered, less than 8 metres in length with 68% of registered boats being operated on Port Phillip and Western Port Bays.
The BIAV Prep, Check and Know brochure is designed as a convenient on-board safety brief and is also available on the BIAV website complemented with a series of videos. This information is important for people who are purchasing boats for the first time, especially if buying boats online and privately.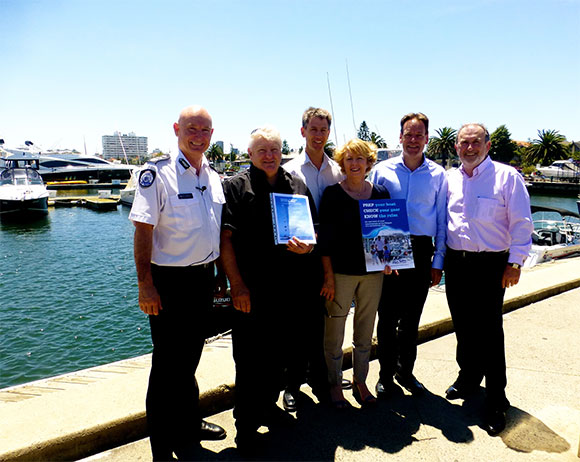 Left: Commissioner Craig Lapsley, Emergency Management Victoria; David Hayes, BIAV Board Member;
Gareth Johnson, Manager Recreational Vessel Operations, Maritime Safety Victoria;
Irene Hoe, President, BIAV; Steven Potts, CEO, BIAV and John Temple, BIAV at the Boat Safety launch at St Kilda
Prepare for a Safe Return
Check the Marine Weather Report
Maintain your boat, engine and safety equipment with regular servicing.
Ensure you have sufficient fuel and reserve fuel for your trip.
Fully charge your batteries especially after a long break from use.
It is vital to let people know where you are going and an estimated return time.
Ensure you hold a marine licence to be the master of a recreational power boat in Victoria.

Download the BIAV Prep, Check and Know brochure at http://www.lifesbetterwithaboat.com.au/safety/
Media Enquiries:
Ron Smith, Corporate Media Communications, BIAV - Mobile: 0417 329 201