Media Release
Monday, 19 September 2016 00:00
Boating Industry Association of Victoria
The Boating Industry Association of Victoria (BIAV) has urged the Victorian Government to utilise the expertise of the Victorian Ports Corporation Melbourne to manage marine infrastructure in the State, a major part of Victoria's Blue Economy.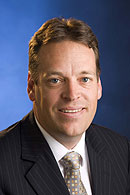 Steven Potts, CEO of the BIAV said with the announcement today of the Port of Melbourne's 50 year lease, the Victorian Government should take the opportunity to appoint the Victorian Ports Corporation Melbourne to oversee and coordinate all planning, funding, construction and maintenance of marine infrastructure in Victoria.
The current arrangements for the development and management for marine infrastructure in Victoria is both inefficient and sometimes confusing because of the number of government agencies involved.
Mr Potts said the rapidly growing population of Victoria is resulting in major infrastructure planning and action based around ensuring liveability and economic sustainability in the city, suburbs and regional areas.
'The same challenges are faced in the Blue Infrastructure area with the increasing population attracted to live by the water, especially Port Phillip and Western Port Bays.'
Victoria has approximately 2,500km of coastline and there are more than 120 bays, inlets and estuaries (where the river meets the sea) along its length. Victoria's three largest bays are Port Phillip, Western Port and Corner Inlet.
The State also has over 85,000km of rivers and 13,000km of natural wetlands.

In Victoria there are approximately:
191,000 registered recreational boats
395,000 marine licence holders
838,000 adult recreational fishers
'The Blue Economy is a significant contributor to the Victoria economy with recreational boating estimated to contribute $4.5 billion to the Victorian economy each year and accounts for 17,700 full-time jobs, Mr Potts said.
Recreational fishing generates a combined direct and indirect contribution of more than $7.1 billion per year and accounts for 33,967 full-time jobs[1].
In many areas the Blue Economy is also a major contributor to the success of many related industries and businesses which rely on their proximity to the waterways such as cafes, restaurants, shops and water sport schools/ operators.
The Boating Industry Association of Victoria believes a policy for Blue Infrastructure should be developed in a bipartisan approach by all parties as part of the Population Policy for Victoria's future.
Media Enquiries:
Ron Smith, Corporate Media Communications, BIAV - Mobile: 0417 329 201
________________________________________
[1] Economic Study of Recreational Fishing in Victoria, Victorian Recreational Fishing Peak Body, November 2015