Media Release
Monday, 27 June 2016 16:01
Boating Industry Association of Victoria
The Boating Industry Association of Victoria (BIAV) has welcomed the announcement of a $170,000 grant for a technical dredging study for the Williamstown Marine Precinct.
Steven Potts, CEO of the BIAV said the announcement by the Minister for Ports, the Hon Luke Donnellan, is a major step forward in addressing a long term problem of silt in the Williamstown Marine Precinct and the BIAV looks forward to working with the Victorian Government and Parks Victoria to help resolve this issue.
Mr Potts said the dredging study is the turnkey to addressing a substantial issue which will require patience, careful management and strong teamwork by all parties involved.
The Williamstown Marine Precinct holds a special place in Melbourne's history, provides key access to the Port of Melbourne, underpins valuable tourism activity in Williamstown and is the location of major boating clubs and marine based businesses.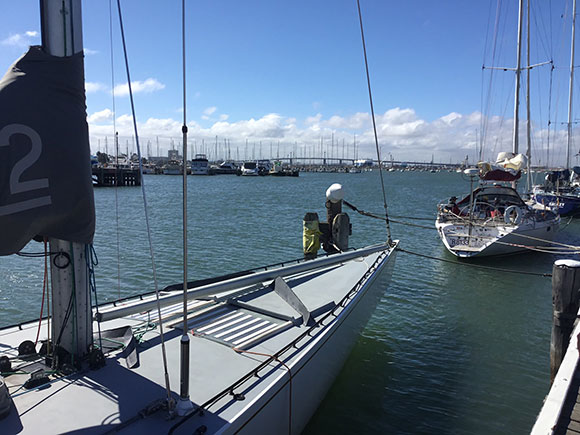 The Williamstown Marine Precinct
The $3 million grant to Seaworks at Williamstown by the Victorian Government would also provide a major and sustainable boost to marine activity within the Williamstown Marine Precinct, Mr Potts said.
Click here to read the full details from the Victorian Government media release.
Media Enquiries:
Ron Smith, Media Communications BIAV - Mobile: 0417 329 201