Media Release
Tuesday, 21 June 2016 15:49
Boating Industry Association of Victoria
The showcasing of Victoria's Marine Industry at the BIAV 2016 Melbourne Boat Show has been a major success highlighting confidence in the Victorian economy, the Boating Industry Association of Victoria (BIAV) said today.
Steven Potts, Chief Executive of the BIAV said, "The 2016 Melbourne Boat Show reflected an increasing trend in family boating and an appreciation of the unique and growing opportunities on Victoria's waterways for destination boating tourism.
"At the heart of the marine industry in Victoria we have a core of leading Melbourne based marine manufacturers including Haines Hunter, Bar Crusher, Whittley, Evolution and Caribbean and there is a need to service and maintain the 172,000 registered water craft in Victoria."
Mr Potts said with Victoria's Marine Industry employing 17,700 people and contributing $4.6 billion annually to the Victorian economy, the BIAV has also used the Melbourne Boat Show to promote employment and education to students and apprentices with a special Careers Day.
Highlights of the 2016 Melbourne Boat Show included:
The Marine Search and Rescue Breakfast with volunteers from across the State and Government agencies who met with Victoria's Emergency Management Commissioner, Craig Lapsley.
The launch of the 'Skippers Manual' and the announcement of a new enhanced statewide emergency radio network for Marine Search and Rescue by the Hon Luke Donnellan, Minister for Ports.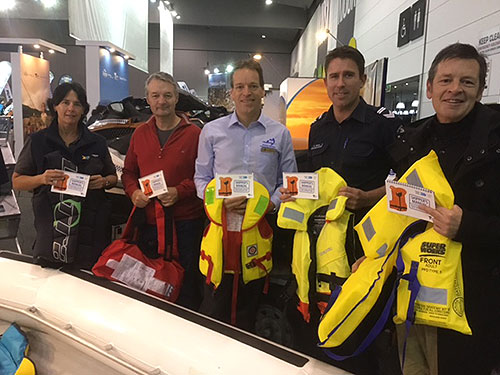 The Hon Luke Donnellan, Minister for Ports (right) launches the Skippers Manual at the Melbourne Boat Show.
Bruce Harris, the inventor of the SHARKCAT in 1967, visited the Melbourne Boat Show and had a chat with both apprentices and Coast Guard volunteers.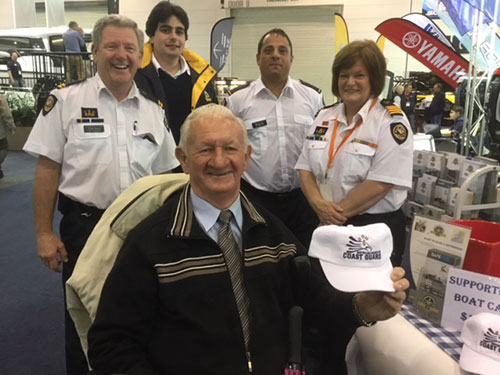 Bruce Harris (front) with volunteer members of the Coast Guard.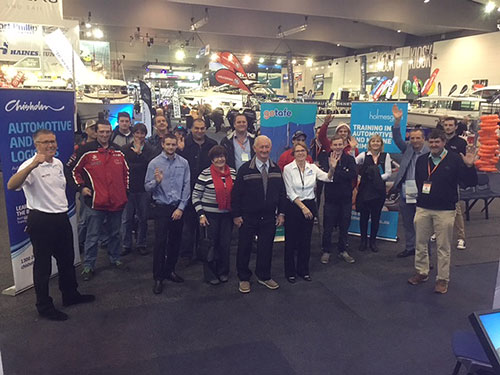 Careers staff and apprentices at the Melbourne Boat Show Careers Day.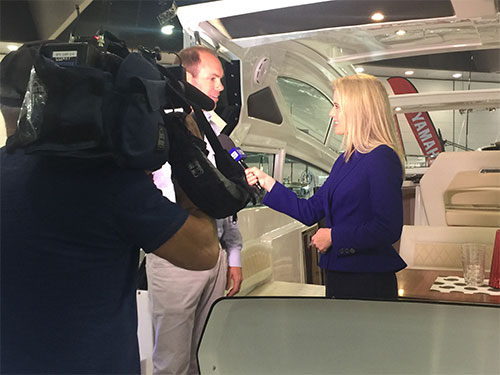 Channel 9 News filming at the Melbourne Boat Show for a news segment that went to air on Friday evening.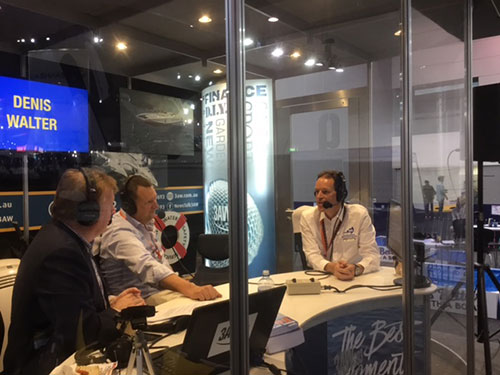 Radio 3AW Live Broadcast - Steven Potts, CEO BIAV (right) being interviewed by 3AW's Denis Walter.

Media Enquiries:
Ron Smith, Corporate Media Communications, BIAV - Mobile: 0417 329 201