Media Release
Monday, 15 June 2015 11:56
Boating Industry Association of Victoria
Nine Year Old Girl Hooks First Golden Trout at Melbourne Boat Show
After three days of fishing for four golden trout out of a hundred in a swimming pool at this year's Melbourne's Boat Show there had been no sign of the elusive fish. However, it was nine year old Madi from Melbourne who struck it rich at 3.45pm on Sunday, winning $1,000.for hooking one of the golden trout which was put back in the pool.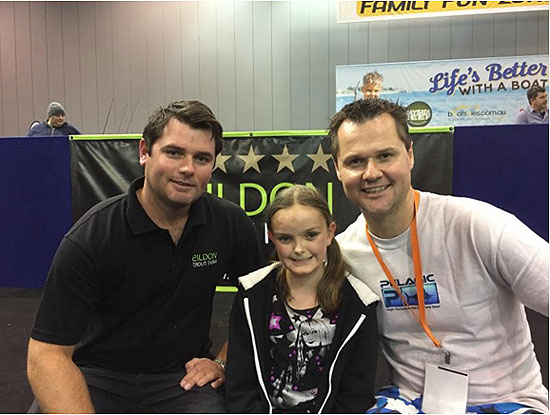 Paul Worsteling (right) with 9 year-old Madi (centre) and Lee from Eildon Trout Farm.
Madi caught a golden trout and won a $1000.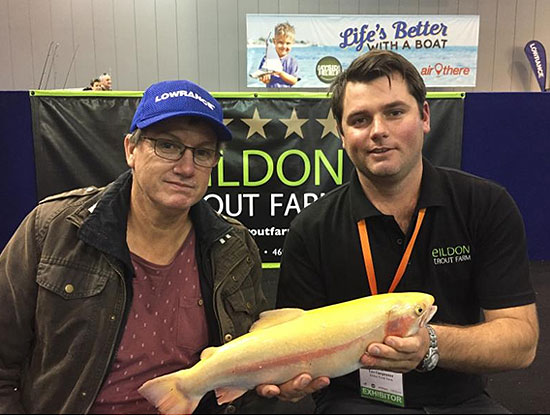 Craig Hall (left) caught another golden trout less than an hour after Madi,
taking home a $1000.00 prize, pictured here with Lee from Eildon Trout Farm.
Steven Potts CEO of the Victorian Boating Industry Association said the fishing competition had proved popular with visitors of ages to the Show and had attracted audiences of hundreds of people..

Media Enquiries:
Ron Smith, Corporate Media Communications, BIAV - Mobile: 0417 329 201