Media Release
Tuesday, 12 May 2015 15:03
Boating Industry Association of Victoria
The Victorian Boating Industry, which contributes $4.5 billion annually to the Victorian economy and employs 17,700 Victorians, has welcomed the small business company tax cut of 1.5% in the Federal Budget.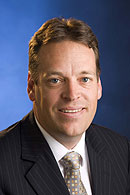 Steven Potts
Chief Executive, BIAV
Steven Potts, Chief Executive Officer of the Boating Industry Association of Victoria (BIAV) said, "The tax cut would help hundreds of small businesses involved in the Victorian Boating industry considering expanding their operations and increasing employment.
The recently released BIAV industry "Snap Shot" DRIVERS OF GROWTH in VICTORIA details the economic opportunities for Victoria being generated by the Victorian boating industry including boat building, maintenance, repairs, storage, moorings and marina developments and boating destination tourism. The Report provides a road-map of substantial employment opportunities and economic development.
Mr Potts said the BIAV is well advanced in developing a 'Marine Industry Career Guide' for Victorian schools and tertiary education institutions to provide information pathways maximising the training and employment opportunities, which will be officially launched at the Melbourne Boat Show on 12-15 June 2015.
"Victoria is well represented in Australian boat manufacturing with prestigious brands including: Bar Crusher Boats, Bass Strait Boats, Caribbean, Edencraft, Evolution, Haines Hunter, Hart Marine, Malibu, Spy Boats, Streaker Boats, and Whittley, and trailer manufacturers including Easy-Tow, Dunbier and Mackay.
"These brands are major contributors to Victoria's $4.5 billion boating economy and are linked to many other suppliers and services which represent a large proportion of the state's 17,700 full-time employees in the boating industry.
"With 88% of the boating community saying they preferred to buy Australian made, according to the 2014 boating survey, the Australian boat industry has strong local consumer support."
"90% of Victorian recreation vessels are trailered, less than 8 metres in length with 68% of registered boats being operated on Port Phillip and Western Port Bays."
"This makes boating tourism very mobile and those areas with good access to water through boat ramps or marinas will be a major attraction, providing local businesses and the community with an important economic spin off," Mr Potts said.
Media Enquiries:
Ron Smith, Corporate Media Communications, BIAV - Mobile: 0417 329 201