Media Release
Friday, 17 April 2015 15:37
Boating Industry Association of Victoria
The Victorian Boating Industry, which contributes $4.5 billion annually to the Victorian economy and employs 17,700 Victorians, has set an agenda to expand employment opportunities and promote lifestyle benefits of the boating industry in Victoria.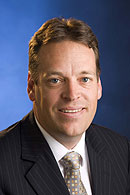 Steven Potts
Chief Executive, BIAV
Steven Potts, Chief Executive Officer of the Boating Industry Association of Victoria (BIAV) said, "The economic and employment contribution of the boating industry and its associated lifestyle activities such as fishing, water skiing and destination boating, have been hidden to a great deal in the economic and social conversation.
"Victoria is well represented in Australian boat manufacturing with prestigious brands including: Bar Crusher Boats, Bass Strait Boats, Caribbean, Edencraft, Evolution, Haines Hunter, Hart Marine, Malibu, Spy Boats, Streaker Boats, and Whittley, and trailer manufacturers including Easy-Tow, Dunbier and Mackay.
"These brands are major contributors to Victoria's $4.5 billion boating economy.
"They also represent a large proportion of the state's 17,700 full-time employees in the boating industry.
"With 88% of the boating community saying they preferred to buy Australian made, according to the 2014 boating survey, the Australian boat industry has strong local consumer support."
Mr Potts said the BIAV is well advanced in developing a 'Marine Industry Career Guide' for Victorian schools and tertiary education institutions to provide information pathways maximising the training and employment opportunities which will be officially launched at the Melbourne Boat Show.
"We will also be using the Melbourne Boat Show to recruit apprentices with a 'live' demonstration of a boat being built during the Boat Show and conducting a special briefing for careers teachers on the career opportunities within the boating industry."
The BIAV industry "Snap Shot" DRIVERS OF GROWTH in VICTORIA details the economic opportunities for Victoria being generated by the Victorian boating industry including boat building, maintenance, repairs, storage, moorings, and marina developments and boating destination tourism. The Report provides a road-map of substantial employment opportunities and economic development.
"90% of Victorian recreation vessels are trailered, less than 8 metres in length with 68% of registered boats being operated on Port Phillip and Western Port Bays.
"This makes boating tourism very mobile and those areas with good access to water through boat ramps or marinas will be a major attraction, providing local businesses and the community with an important economic spin off," Mr Potts said.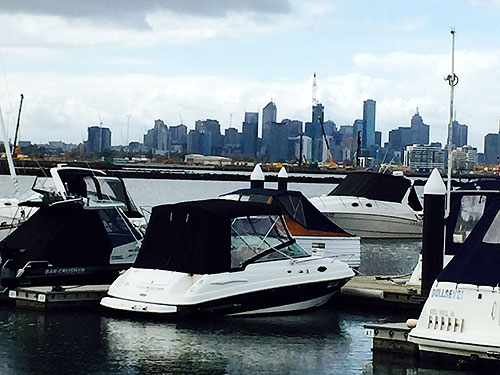 The Anchorage Marina, Williamstown
A Roy Morgan research poll in 2014 showed 86% of Victorian Boat Owners plan on taking a trip in the next twelve months.
The top five destinations for Victorian Boat Owners include:
1. Mornington Peninsula Region
2. Philip Island Region
3. The Lakes Region
4. Geelong, Queenscliff, Barwon Heads Region
5. Murray, Mildura, Swan Hill Region.
Mr Potts said, the announced review of the Victorian Government's major events calendar provided an opportunity for developing some more major boating and fishing events on Port Phillip and Western Port Bays for international visitors and local participants.

Media Enquiries:
Ron Smith, Corporate Media Communications, BIAV - Mobile: 0417 329 201