Media Release
Tuesday, 02 December 2014 09:16
Caulfield Krivanek Architecture
I Don't Want Mum Sleeping in a Strangers' Bedroom
The children of cashed up baby boomers are quickly becoming a powerful growing force in decision making on how and where their parents receive aged care.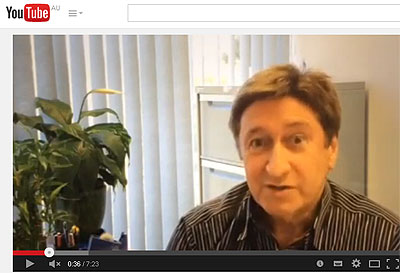 Robert Caulfield, Director, Caulfield Krivanek Architecture,
talks about aged care facilities ten years on, on YouTube.

Robert Caulfield, Director of Caulfield Krivanek Architecture, a specialist in the redesign of aged care facilities said, "The major issue for many children is that with many older aged care facilities still having multi-bed bedrooms, they don't want their parents sleeping in a strangers' bedroom and families will increasingly look for aged care facilities with single private rooms.
"The sheer number of people ageing, combined with their financial and substantial electoral power, will also be an influential force in reform and upgrading of aged care resources."
The proportion of Australia's population aged over 65 years has grown from 8 per cent in 1970-71 to 13 per cent in 2001-02. The Inter-Generational Report projects that over the next 40 years, the proportion of the population over 65 years will almost double to around 25 per cent.*1
According to the Australian Institute of Health and Welfare research report on Aged Care, there were around 169,000 people living in residential aged care at 30 June 2011, nearly all on a permanent basis. About three-quarters (77%) were aged 80 and over and 57% were aged 85 and over.
Mr Caulfield said building design plays a major part in assisting people with depression by ensuring the room has access to open space, is large enough for people to be able to have some of their personal effects around them, and not every room has to have blank white walls.
"There also a need in aged care to accommodate couples with super rooms, which would be designed to have room for a double bed or twin single beds, a kitchenette, sitting area, private bathroom facilities and access to an outside garden.
"This is aimed at designing out that heart break situation when a couple who lived their life together are suddenly separated by illness, allowing them to have some quality of life together, whether it be permanent dual accommodation or occasional sleepovers by the non resident partner.
"This approach also provides families with flexibility and an opportunity to help their parents stay together at a crucial time, and can overcome the fear of an elderly resident feeling they will become isolated from their family and their life-long partner. It also gives operators the opportunity of expanding their market and achieving higher bonds.
"Currently the aged care facility operators, who have recognised that shared room facilities with three to four residents are losing marketing appeal, are renovating their facilities, and where possible, upgrading by transforming the space into two private rooms with a separate bathroom, toilet and a sitting area with an outdoor outlook".
With the Australian population ageing quickly, the issue of improving the standard of aged care accommodation with a national aim for single rooms and super rooms for couples, or young people being placed in nursing homes, should be on the political agenda of all parties at the State and Federal level, Mr Caulfield said.

Source: *1 Australia's Demographic Challenges Social Policy Division, The Treasury

Media Enquiries:
Ron Smith, Media Communications, Caulfield Krivanek Architecture - Mobile: 0417 329 201