Media Release
Monday, 01 September 2014 13:55
Fed Square and Bicycle Network
Victorian bike riders have an opportunity to pedal into history by adding their bike riding stories into Federation Story, Federation Square's digital time capsule, which is creating a record of Australian history and contemporary life.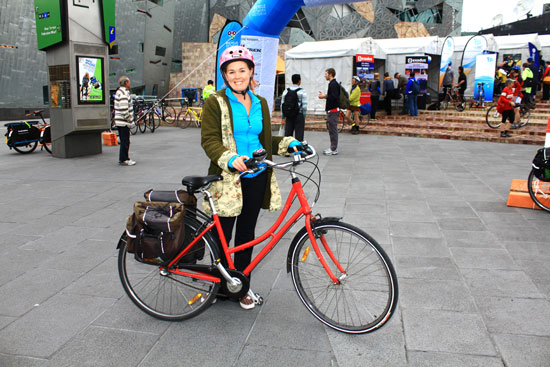 Jane Sydenham-Clarke from Federation Square said the project would record the growing popularity of bike riding in Victoria. "Pedal into History, a joint project between Fed Square and Bicycle Network is aimed at creating a digital record to reflect the growing participation in cycling as part of healthy living and the transport system.
"Bordered by the cycling track along the Yarra, which carries thousands of cyclists every day and hosting a number of major cycling events, such as the Melbourne welcome to Cadel Evans following his winning ride in the 2011 le Tour De France, Fed Square has a strong connection to cycling.
"Through Federation Story we are creating a digital historic record of people from all walks of life and their relationship with cycling through their personal stories related to their experiences and what they see along their journey."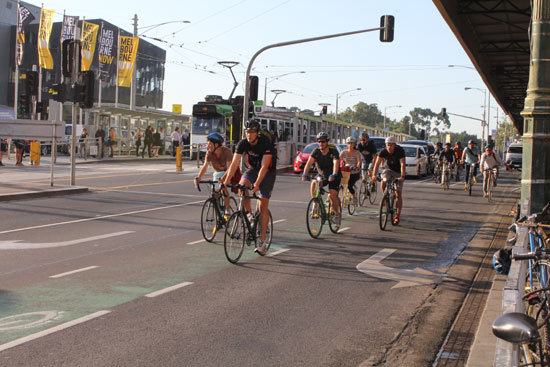 Ms Sydenham-Clarke said the recording of personal stories, including images and videos, from all over Victoria including metropolitan, regional and country areas, would provide generations with a unique view of cycling both from a health and social perspective.
"We are also keen to record the activities of groups (large or small) of cyclists who ride together and also the activities of cycling clubs."
Bicycle Network CEO, Craig Richards said the Pedal into History Federation Story project provides a unique way for all cyclists to share their bike riding experiences with the community by submitting their story to Federation Story and sharing it via social media.
"We're really proud to be part of such an important project, and we believe in years to come, it will seem odd that people didn't ride a bike in Victoria."
Bicycle Network has submitted its own story about the history and development of bike riding in Victoria.
Federation Story is designed to allow people to easily submit their own stories and attach photos and videos providing a unique record of their ride.
Submit your story now at www.federationstory.com
Facts on Cycling in Victoria Number of Victorians riding:
Australian Cycling Participation Survey 2013 shows:
16.4% of Victorians ride a bike in a typical week (that equates to 877,000 people).
At least 2.03 million ride a bike once a year.
20.8% of Victorian males ride a bike (in a typical week) with 12.2% of females riding a bike.
Cycling participation rates are much higher in young children compared to adults in Victoria.
58% of Victorian households have access to a bike.


Number of Victorians riding to work
:
National Ride2Work Day's statistics show 20,000 Victorians have registered for Ride2Work Day (on October 15) this year.


Major Bicycle Network Events:
National Ride2Work Day, October 15, 2014
Bupa Around the Bay, October 19, 2014
RACV Great Victorian Bike Ride, November 29 - December 7, 2014
Ride The Night, February 1, 2015.
Media Enquiries:
Ron Smith, Corporate Media Communications, Fed Square - Mobile: 0417 329 201