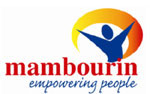 Media Release
Thursday, 28 August 2014 10:44
Mambourin Wins National Award for Excellence
Smelling the Roses of Success
They say that a hard day's work is its own reward
But the staff and supported employees who are people with disabilities of Mambourin's Australian Disability Enterprises (ADE) this week took home one of Australia's highest awards for workplace excellence.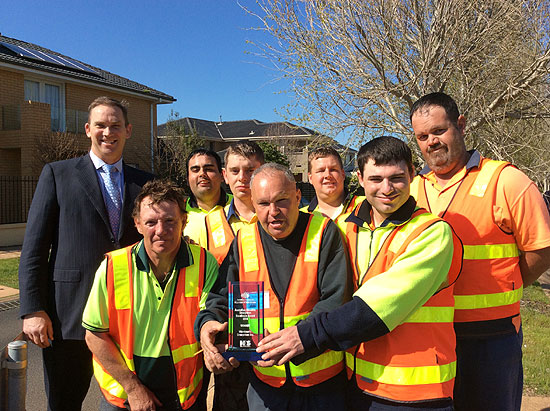 Left: Rohan Braddy, CEO of Mambourin with the Mambourin Gardening Team at Sanctuary Lakes Resort
displaying the Australian Disability Enterprises Excellence Award.
Mambourin, an organisation that provides services for people living with a disability, run ADEs across western Melbourne. Types of work include packaging and assembly, light manufacturing and commercial garden maintenance.
The ADEs give people with a disability an opportunity to study for a Certificate qualification, while learning their trade in a safe, welcoming environment.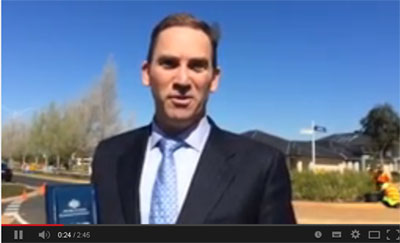 Rohan Braddy, CEO, Mambourin provides details about winning the
Australian Disability Enterprises Excellence Award.
Mambourin stood out to the Excellence Award judges due to its strong business partnerships, Leadership Program for supported employees and innovative Enterprise Resource Planning system, which enables it to manage costs and enhance client outcomes in readiness for the NDIS.
"We're delighted to have been recognised by the Australian Government's Department of Social Services for the exceptional work our staff and supported employees have undertaken, not only in generating work for our ADEs in a competitive market, but also in striving for the very best service delivery for our customers," Mambourin CEO Rohan Braddy said.
The Australian Disability Enterprises Excellence Award recognised Mambourin's significant contribution to improving the lives of people living with a disability and also provided the opportunity to build awareness of ADEs being financially viable businesses with high quality employment options for those people.
"Our ADE teams are so enthusiastic about what they do and put 100% in every day they're at work," Mr Braddy said.
"If anyone is not feeling great, or needs a friend to speak to, the workplace environment at our ADEs is such that they can feel comfortable asking for help."
"Our ADE customers range from Sanctuary Lakes Resort to large national organisations such as Australia Post and we thank each and every one of them for their support of our business."
Mambourin recently started expanding their ADE operations, with the purchase of a factory in Melton which will provide work and training in a supported environment for people living in the Melton area.
"Our supported employees are paid at award wages, meaning they take home fair pay for a day's work," said Mr Braddy.
The award is a trophy and a cash prize of $10,000. Mambourin would like to thank most sincerely and acknowledge the generous contribution of the sponsor of the award, the Pratt Foundation. Mambourin also gratefully acknowledges the work of the Australian Government and peak body National Disability Services for making the award possible.
The award was presented by Senator Mitch Fifield, Assistant Minister for Social Services during the National Disability Services Disability at Work conference, held in Sydney on 21 August 2014.
Mambourin Enterprises is a leading provider of education, training and employment services for people living with a disability.
Media Enquiries:
Ron Smith, Corporate Media Communications, Sanctuary Lakes Resort - Mobile: 0417 329 201