Media Release
Monday, 09 February 2015 14:42
The Victorian Artists Society, with its beginnings in the 1870's, was formed to create a school for artists and a gallery where artists could exhibit and sell their works to support themselves financially.
Since that time thousands of artists, including some of Australia's most famous painters - Sir Arthur Streeton, Tom Roberts, Walter Withers, Clare Southern and Sir William Dargie have all sold works from the Victorian Artists Society's galleries.
Eileen Mackley, President of the Victorian Artists Society said, "The annual Bargain Sale allows all of the 500 member artists to exhibit and sell their artworks unframed. This provides art lovers with the opportunity to purchase an established artist's work at a very competitive price once a year.
"A highlight of the bargain sale will be the auction of the works of Ray Hewitt, Julian Bruere and Mary Hyde, past winners of the Victorian Artists Society highest award of Artist of the Year."
Ms Mackley said traditionally there has been a large attendance at the opening night as art buyers looked to maximise their opportunities whilst the full range of artworks are available.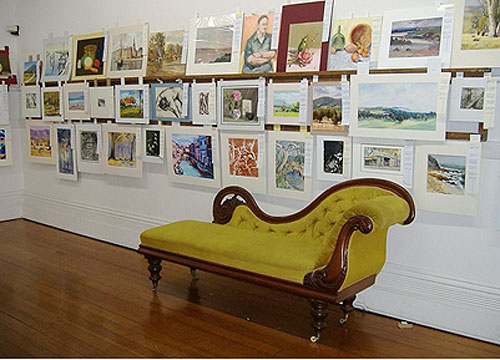 Victorian Artists Society Annual Bargain Sale
16 February - 3 March 2015
Opening: Monday 16 February 2015 at 7.00pm
Gallery: Frater & Hammond Galleries
430 Albert Street, East Melbourne
Media Enquiries:
Ron Smith, Media Communications, Victorian Artists Society - Mobile: 0417 329 201