Media Release
Wednesday, 20 August 2014 15:01
The winner of the Gordon Moffatt Award, Melbourne based artist, Ottavio Otto Boron of Chelsea Heights - was announced last night by Craig Ondarchie, MLC for the Northern Melbourne Metropolitan Region and Parliamentary Secretary to the Premier, during the official opening of the Spring Exhibition.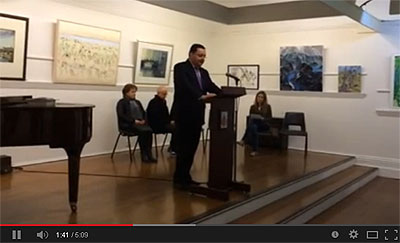 Craig Ondarchie MLC, Parliamentary Secretary to the Premier,
speaking at the Official Opening of the Spring Exhibition last night.
Click here for the YouTube speech
Speaking at the opening Mr. Ondarchie said, "The Victorian Artists Society held a special place in the history of the arts in Victoria, being a major foundation and meeting place for Australia's greatest artists such as Arthur Streeton and Tom Roberts.
"These artists helped form the fabric of Australian society with their brushstrokes that recorded contemporary life of the time."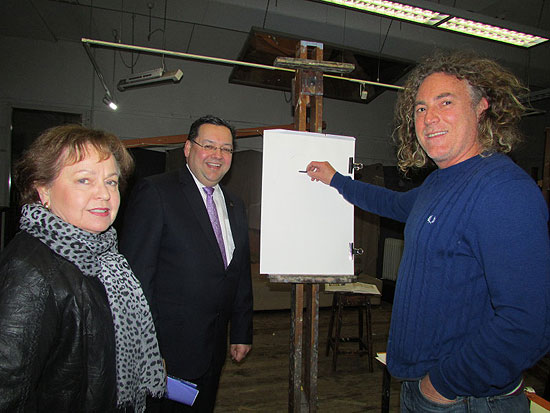 Eileen Mackley, President of the Victorian Artists Society, Craig Ondarchie MLC
and student Dale Hunt sketching in the oldest art room.
Eileen Mackley, an artist and the newly elected President of the Society, said the Victorian Artists Society is commencing a community engagement program on the historical significance of the Society and the opportunities to engage in a range of art classes.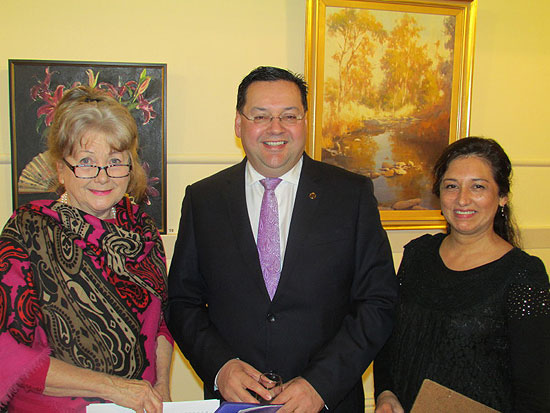 Left: Meg Davoron-Honey OAM, Craig Ondarchie MLC and VAS Manager /Secretary Soraya Pickard view the Spring Exhibition
"Whilst formed in 1888, the Victorian Artists Society maintains an active painting and drawing schedule for artists including outdoor painting where artists can work enjoy and share their creative activity in a group."
Highly commended awards were presented to
Ray Wilson - Essendon
Jenni Fyfe - Malvern
Geoff Watson - Albert Park
Joseph Luczynski - Seaholme
Rodney Edelsten - Brighton
Robyn Pridham- Seaholme
The Spring Exhibition is open from 20 August 2014 to 2 September 2014.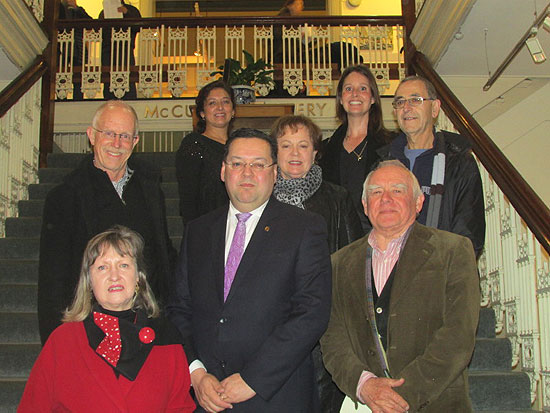 Left back - Soraya Pickard, artist Jenni Fyfe (HC award),
VAS Treasurer and (HC award) Ray Wilson, Eileen Mackley, Rodney Edelsten (HC award),
Front: Robyn Pridham (HC award), Craig Ondarchie MLC, and Joseph Luczynski (HC award).
HC - Highly commended award.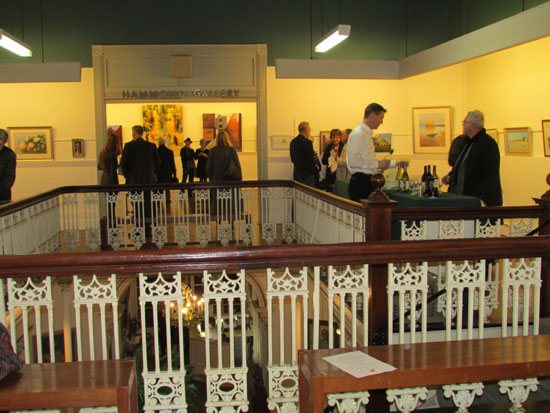 About the Victorian Artists Society
Formed in 1870 by a small group of artists and lay persons, the Victorian Artists Society has played and continues to play a pivotal role in art in Victoria and Australia based on a rich foundation of master artists such as Louis Buvelot, Sir Arthur Streeton, Tom Roberts, Charles Conder, Frederic McCubbin, Walter Withers, William Frater, Max Meldrum and Sir William Dargie.
http://victorianartistssociety.com.au
Media Enquiries:
Ron Smith, Media Communications - Victorian Artists Society Mobile: 0417 329 201