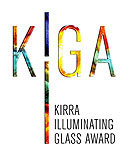 Media Release
Wednesday, 04 June 2014 12:42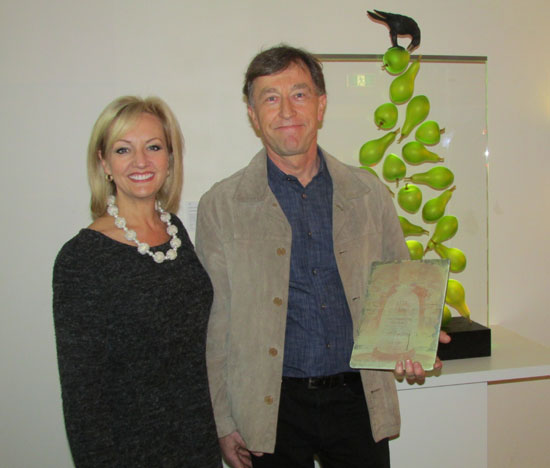 Victorian Minister for the Arts, The Hon. Heidi Victoria with Robert Wynne,
winner of the 2014 KIGA Award with his glass art Raven's Clutch
Peter Kolliner OAM, Gallery Director of Kirra Galleries said, "The wide variety of designs and techniques exhibited provide an extensive showcase of the world standard of Australian and New Zealand glass art."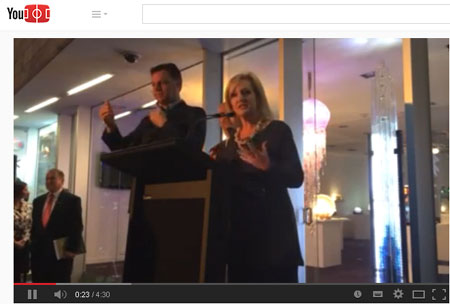 Victorian Minister for the Arts, The Hon. Heidi Victoria
announcing the winner of the 2014 KIGA Award.
"The KIGA first prize is AU$15,000 and has been awarded for the best internally-lit glass sculpture at the opening of Kirra Galleries' The Light in Winter exhibition."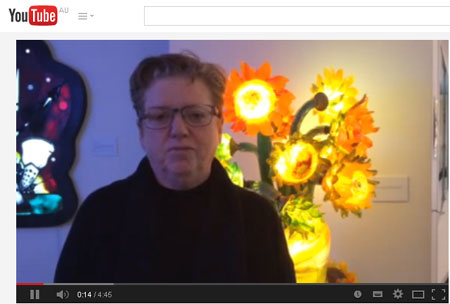 Ms Robyn Archer AO, discusses the importance of the KIGA Award.

The new award was judged by Ms Robyn Archer AO, Ms Kate Brennan, Dr Grace Cochrane AM, Dr Matthew Martin and Mr. Peter Kolliner OAM.
ABC TV Breakfast News 3 June 2014 previews the KIGA exhibition.
Media Enquiries:
Ron Smith, Kirra Galleries - Mobile: 0417 329 201