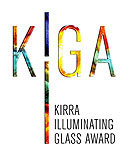 Media Release
Monday, 02 June 2014 13:49
The winner of the (KIGA) $15,000 prize will be announced by the Victorian Minister of the Arts, Heidi Victoria, prior to the exhibition opening at 6.30pm.
For the next month the KIGA exhibition will be viewed with the gallery in darkness to highlight each work through its own illuminating light source.
Peter Kolliner OAM, Gallery Director of Kirra Galleries said, "The Kirra Illuminating Glass Award provides a focus on illuminating glass art which has its history linked to the discovery of electricity in the 1800s, when it was adapted by glass artists to make their glass art an ambient light source by having a light bulb inside."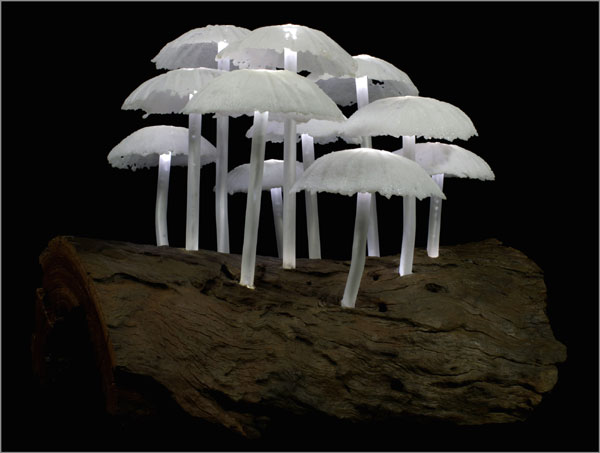 Forest Fungi by Roger Bubble
The KIGA award will be judged by Ms Robyn Archer AO, Ms Kate Brennan, Dr Grace Cochrane AM, Dr Matthew Martin and Mr. Peter Kolliner OAM.
The winner along with shortlisted entries will be exhibited as part of Fed Square's The Light in Winter program from 3-30 June 2014, with a People's Choice Award Trophy announced on 17 June 2013.
Media Enquiries:
Ron Smith, Fed Square - Mobile: 0417 329 201