Media Release
Thursday, 10 April 2014 15:50
Federation Square and InSEA 2014
Federation Story
Promoting the Importance of Art Education
View the growing collection of Art Rooms at
Federation Story
The creative work of students throughout Victorian schools will take centre stage in a new initiative by Federation Square and Art Education Victoria to promote the importance of art education.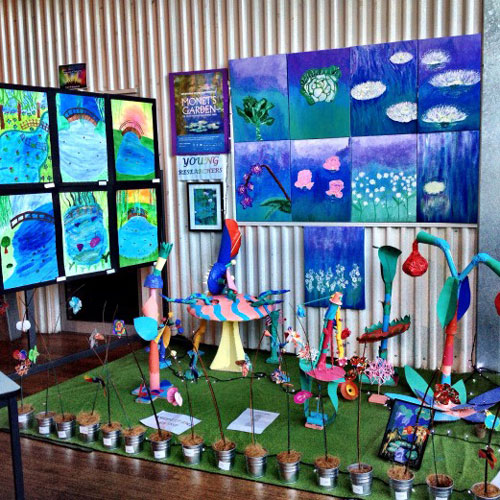 Williamstown High School
In the lead up to the 34th World Congress of the International Society for Education through Art (InSEA) to be held at the Melbourne Cricket Ground 7 to 11 July 2014, Art Teachers from around Victoria are set to tell their stories and showcase their schools' art rooms and students' work on Federation Story, a unique digital time capsule.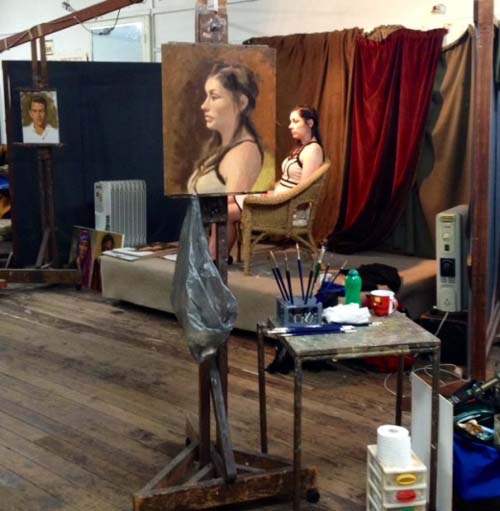 The Victorian Artists Society Painting Studio in East Melbourne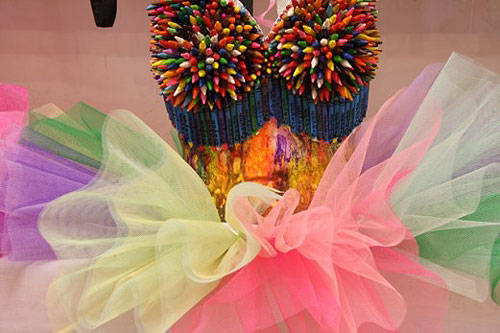 Frankston High School
Jane Sydenham-Clarke from Fed Square said, "Federation Story is the vehicle being used to build a tapestry of personal stories of people from all walks of life creating both a record of achievements and reflections of life in contemporary Victoria for future generations.
"The Arts and Culture section of Federation Story is being promoted to build a unique showcase of arts activities in schools at all levels, promoting the importance of art in the development of life skills."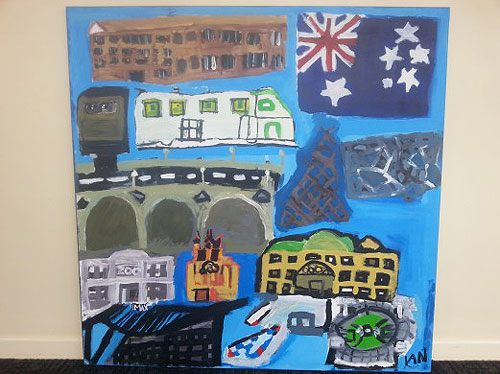 Art Circle, Yooralla
Marian Strong, CEO of Art Education Victoria said, "Federation Story will be used to profile the work of art educators and their students internationally and will be promoted through all social media channels in the lead up to the 34th World Congress of the International Society for Education through Art.
Auburn South Primary School
"Art education has a major impact on personal development at many levels and provides the future foundation for how people appreciate design and develop their sense of colour, which flows into their choice of clothes and consumer items.
"The opportunity to create a digital time capsule of students' work on Federation Story provides an ongoing opportunity for schools to showcase the achievements of their students and art teachers."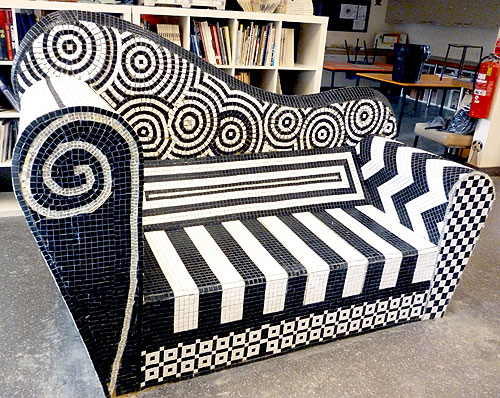 Covenant College in Geelong
This Op Art mosaic couch sculpture was created by students in Year 8 from Covenant College in Geelong during Term 4 of 2013 and is the first submission from art rooms of Victoria to Federation Story.
"Students worked with their Visual Arts teacher, Mrs. Leah Grant, the Product Design Technology teacher, Mr. Stephen Scott and myself, towards creating a collaborative sculpture in an 'Op Art' style that draws upon a range of contemporary and traditional skills, techniques and processes to be displayed within the College grounds as a permanent artwork."
Media Enquiries:
Ron Smith, Corporate Media Communications, Fed Square - Mobile: 0417 329 201