Media Release
Tuesday, 03 December 2013 17:00
Fed Square, Marysville Community, Bendigo Bank
Marysville Businesses and Community to Launch Fight Back Campaign on Thursday

The Marysville Chamber of Commerce will combine with the Bendigo Bank and Fed Square to launch an online campaign to encourage people to visit Marysville and help build the local economy which is still in recovery mode following the Black Saturday bushfires in 2009.
David Stirling, Chairman of the Marysville Chamber of Commerce said, "The Wish You Were Here campaign is aimed at focusing on the future and will not promote vision of the fires but will concentrate on Marysville's current environment.
"While Black Saturday is obviously a part of our history we are now at a critical point needing to concentrate on rebuilding our economy to ensure we have a strong and sustainable economic future to create local employment.
"Currently we have new businesses establishing themselves and others getting ready to commence - therefore the Wish You Were Here campaign is vital to our success as Marysville has now reached a one thousand bed capacity."
Twenty stories of Marysville businesses rebuilding and re-establishing themselves after Black Saturday have been recorded on Fed Story, a digital time capsule which is available to the community and schools.
The campaign will feature the Wish You Were Here video and several outstanding photos by local photographer Donovan Wilson to reveal how Mother Nature has helped lead the environmental recovery of Marysville.
The Wish You Were Here campaign will be launched on the Big Screen at Fed Square and will utilize ten of the most scenic images of Marysville to be developed as email signatures promoting Marysville to day-trippers and holiday makers via all social media channels.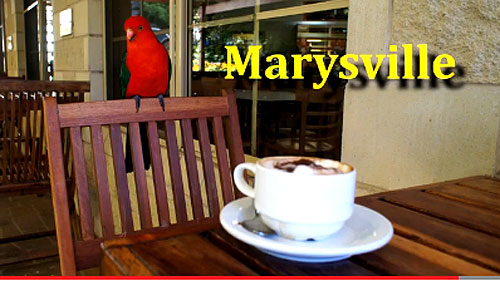 Click here to view the Wish You Were Here video
Media Alert


11.00am Thursday 5 December 2013


Fed Square


'Wish You Were Here'
Marysville Businesses Fighting Back
Check out the personal stories of the Marysville businesses and the people behind the fight to rebuild this iconic Victorian township at Fed Story.
Media Enquiries:
Ron Smith, Corporate Media Communications, Fed Square - Mobile: 0417 329 201