Media Release
Wednesday, 23 July 2014 12:00
Geelong Golf Club Residential Estate
The new Geelong Golf Club has taken a major step forward with the commencement of the construction of the new Geelong Golf Club Pro Shop, change rooms, cart storage and office facilities.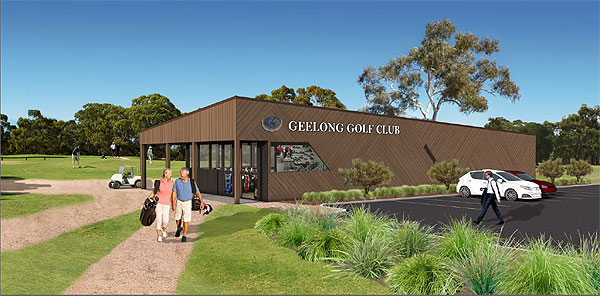 Artist Impression Geelong Golf Club Facilities
The new facility, being constructed by local builders J Abbott Constructions Pty Ltd, will become the hub for golfing activity for the new nine hole public golf course, which is expected to be opened in November.
The modern low profile feature clad building has been designed to nestle into the natural environment of the new golf course, opposite the practice putting green and is conveniently located to the car park.
Spokesperson for Links Living, Ron Smith said, the addition of the new golf club facilities are a value added asset for all residents on the estate, especially those who have built on the course, with permanent views that can never be built out, providing yet another activity for those residents wishing to enjoy a healthy lifestyle.
"What an opportunity for keen golfers to live on the golf course, have access rights as an OC member and even becoming involved as a Golf Club member playing regular competition events."
Media Enquiries:
Ron Smith, Corporate Media Communications - Mobile: 0417 329 201