Media Release
Thursday, 03 July 2014 12:31
Geelong Golf Club Residential Estate
The search is on for a professional golf operator for the brand new nine hole public golf course at the Geelong Golf Club Residential Estate.
Links Living spokesman Ron Smith said advertisements will appear this weekend seeking preliminary registrations of interest to manage the golf course operations, with the course set for open in November.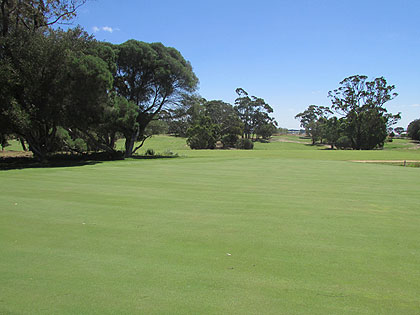 Geelong Golf course
A suitably qualified operator will be required to:
Commercially operate the golf course and practice range facility;
Operate the Pro Shop and related golf activities; and
Manage the golf operations of the Geelong Golf Club for the benefit of their members.
"The golf course presents an enjoyable challenge for golfers of all standards. Primarily the golf course will be a public "pay per play" course, and will also service homeowners within the Estate together with members of the Geelong Golf Club.
"We believe It will be popular and well utilised, being so conveniently positioned in inner Geelong, and will appeal to golfers in our time poor society given that the regular playing time is expected to be about 90 minutes."
Preliminary registrations of interest can be forwarded to This e-mail address is being protected from spambots. You need JavaScript enabled to view it .
Media Enquiries:
Ron Smith, Corporate Media Communications - Mobile: 0417 329 201