Media Release
Wednesday, 22 May 2013 16:34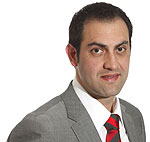 Robert Papaleo

Director 

Charter Keck Cramer
The Melbourne greenfield market is however now showing tentative signs of moving into an early-recovery phase through the second half of 2013. The extent of recovery however will remain modest in the near term.
Consumers of new land in Melbourne's Growth Corridors, which includes first home buyers as well as upgraders, are still demonstrating subdued confidence because of weaker economic conditions across Victoria and associated job uncertainty.
Speaking at the Urban Development Institute of Australia's Research Breakfast this morning, Charter Keck Cramer Director Strategic Research Robert Papaleo said, "Victoria had consistently led production of greenfield lots and new housing up until two years ago.
"Results from the National Land Survey Program (NLSP*) showed that Melbourne achieved a share of more than 40% of all greenfield lot sales across the major capital cities in 2009-10 but the latest March 2013 quarter survey highlighted that Melbourne's share had fallen to 15%."
"Significantly, despite its longstanding position of dominance, Melbourne's most recent sales performance now ranks as fourth highest behind Perth, Sydney and South-East Queensland."
Mr. Papaleo said, "Signs of impending recovery include the reduction of lot prices to meet customer expectations as well as further recent reductions to already-low interest rates and the re-alignment of the first home buyers grant by the Victorian Government to the construction of new homes.
"These factors should lead to moderately higher sales activity through the second half of 2013."
"The greatest impediment to recovery however remains confidence in the Victorian economy and employment uncertainty over the near term".
The Urban Development Institute of Australia believes that escalating taxes, charges, levies and rates imposed by Government upon developers is resulting in consumers ultimately paying higher lot prices because of the greater costs faced by developers in producing lots.
The development industry response to the downturn over the last 3 years has resulted in lower lot prices (median lot price is now $199,000 compared to a peak of $222,000 in June 2011), fewer and smaller new stage releases and innovations to housing design to maintain affordability.
After a long period of planning lags, it is anticipated that there will be a structural shift in the market caused by the introduction of a number of large master planned projects through 2013 and 2014.
These types of projects should lift over sales activity but the historic dominance of such estates may cannibalise opportunities for smaller developments especially as the market moves through a drawn-out recovery phase compounded by historic high levels of on-going new supply.
* The NLSP is a joint initiative of Research 4 and Charter Keck Cramer that tacks more than 750 active trading estates across growth corridors across Australia's major capital cities and major regional centres. See www.nlsp.com.au
Media Enquiries:
Ron Smith, Corporate Media Communications, UDIA (VIC) - Mobile: 0417 329 201