Media Release
Saturday, 10 March 2012 11:23
A Melbourne medium density project, 'The Garden House' by Piccolo Developments Pty Ltd (VIC), has been recognised as a leading edge project at the 2012 Urban Development Institute of Australia's (UDIA) National Awards, announced last night in Perth.  
The Garden House, on the corner of Queensberry and Rathdowne Streets, Carlton, is 49 apartments and townhouses, not a detached house, and overlooks Carlton Gardens and the world-heritage-listed Exhibition Building.
Conceived by Piccolo Developments and designed by Woods Bagot, with interiors by Hecker Guthrie, the Garden House was four years in the making and took only two weeks to sell.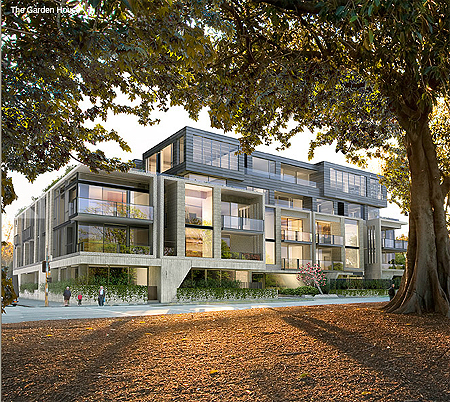 'The Garden House' - UDIA Medium Density Development Award Winner

Executive Director of the UDIA (VIC) Tony De Domenico said, "The Garden House' won both the National Medium Density and President's Awards, following winning the UDIA (VIC) Medium Density Award".
"Developments entered in the UDIA National Awards represented innovative and exceptional projects which are of the highest standard in the industry that address social, sustainability and affordability issues."

Media Enquiries:
Ron Smith, Corporate Media Communications, UDIA (VIC) - Mobile: 0417 329 201