Media Release
Wednesday, 16 November 2011 11:35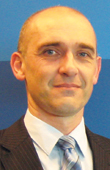 Colin Keane


Director

National Land Survey Program
The planning objective of greater density on the fringe is resulting in an erosion of sustainable family product and a proliferation of smaller lots which will struggle to accommodate families over an extended period of time, Director of the National Land Survey Program Colin Keane said today.
Latest research from the National Land Survey Program released this morning at the Urban Development Institute of Australia's Research Breakfast has highlighted that Melbourne's new land projects are increasingly using smaller and smaller lots in order to deliver affordability.
Mr Keane said, "Melbourne can now claim the title of having the smallest land allotments in the country. The median lot size in Melbourne of 448sqm is 165sqm smaller than lots on offer in Sydney".
"Of every 100 new lots released onto the market, 35 lots are less than 400sqm. Three years ago and the ratio were 10 lots for every 100".
"The irony about this trend toward density on the fringe is that the level of affordability has not improved."
Mr Keane said despite the lots getting smaller, the price per square metre is the highest in the land. Melbourne's new land now averages $496 per square metre. In addition to paying more for less, the percentage of lots that are priced at or under $200,000 is now at a near record low of 27%.
"In 2008, 90% of all new land across Melbourne was accessible to first home buyers. Families could secure a quarter of an acre for just under $200,000 and the price of a small lot was $123,000. Today, the only products left that are under $200,000 are lots which equal one twelfth of an acre."
"Small lots, when first introduced into the market averaged $150,000, however, in 2011 the median price for a 350 - 400sqm lot is $212,000 while a 300-350sqm lot is now $193,000".
"Small lots have experienced significant price escalation over the past two years resulting in even smaller lots needing to be brought into the market. Lots less than 290sqm are now being priced at $175,000 and offered as a house and land package from $350,000."
Mr Keane said focusing on increasing density will over time reduce the product range and increase the level of customer dissatisfaction with the product offering.
"With 45% of Melbourne's annual demand for housing planned for the greenfield markets, the focus should be on ensuring that families have a sustainable living product rather than just an 'opportunity'."

Media Enquiries:
Ron Smith, Corporate Media Communications, UDIA (VIC) - Mobile: 0417 329 201