Media Release
Friday, 04 November 2011 14:40
Executive Director of UDIA (VIC), Tony De Domenico, today announced 'Somerfield', a 1,700 lot infill development by Intrapac, located at Keysborough 25 kilometres from Melbourne CBD, has received official certification as an EnviroDevelopment in three elements: ecosystems, water and community. It is the first development to receive EnviroDevelopment certification under the new UDIA national standards.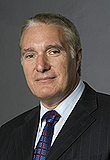 David Payes Executive Chairman
Intrapac
The UDIA EnviroDevelopment accreditation will be presented to Intrapac Executive Chairman David Payes by the Hon. Ryan Smith, Victorian Minister for Environment and Climate Change.
Announcing the accreditation Mr. De Domenico said, "Somerfield is an outstanding example of a sensitive environmental redevelopment of an infill site which restored the environmental integrity of the area and reflected the high standard of sustainability being implemented across the housing and development industry in Victoria."
"Two years ago the UDIA (VIC) launched the EnviroDevelopment programme, a scientifically-based branding system designed to make it easier for purchasers to recognise and select more environmentally sustainable developments and lifestyles."
"The EnviroDevelopment programme is unique in that it assesses the whole of a development for its sustainability credentials, not just individual homes. Its accreditation system recognises excellence in the areas of water, energy, ecosystems, community, materials and waste."
"Many housing developments by UDIA (VIC) members over the past decade have made substantial contributions to the environment through the creation of parks, wetlands, lakes, cycling and walking paths, enhancing habitat for wildlife," Mr De Domenico said.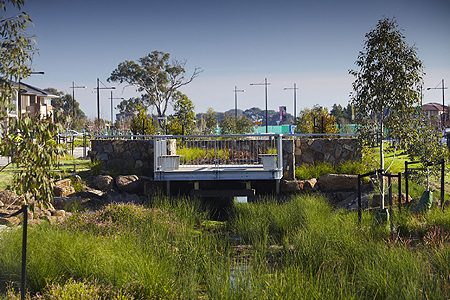 Somerfield project at Keysborough by Intrapac
Commenting on the Enviro Development Accreditation of Somerfield, Intrapac Executive Chairman David Payes said it is a reflection of Intrapac's commitment to enviro-sensitive design and the preservation of Somerfield's horticultural history.
"There are very few opportunities in Melbourne to create a land development in an established area that already has the facilities a family needs such as close access to schools, transport, freeways and shops. These attractions have been a real drawcard for Somerfield," Mr Payes said.
"However, as an infill site with multiple land owners and all sorts of restrictions, we worked closely with the City of Greater Dandenong to maintain the site's heritage and ensure there was a net gain for the environment and local community.
"Our aim was to set a benchmark for sustainable land development through adding quality touches such as a Third Pipe Water System which delivers recycled water and regular water to residents and the construction of a desalination plant to provide irrigation for our significant landscaped parks and reserves.
"In addition, much of the land was previously used as a market and community gardens and we've echoed this history in Somerfield's design by keeping about 20 per cent of the community as open space with extensive landscaping, parks, wetlands, bike trails and tree lined boulevards," he said.
Visit www.somerfield.com.au for further details.
Media Enquiries:
Ron Smith, Corporate Media Communications, UDIA (VIC) - Mobile: 0417 329 201