Media Release
Friday, 14 October 2011 13:20
The Urban Development Institute of Australia (Victoria) - UDIA (VIC), has announced that well known Bendigo business identity Damien Tangey, the head of Birchgrove Property, will chair the UDIA Northern Victorian Chapter.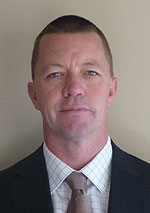 Damien Tangey Chairperson
Northern Victorian Chapter
UDIA (VIC) 
Tony De Domenico, Executive Director of the UDIA (VIC) said, "The new regional chapter will be officially launched by the Victorian Minister for Planning, the Hon. Matthew Guy at the UDIA State Conference in Bendigo this morning."
Mr De Domenico said the Northern Victorian Chapter of the UDIA (VIC) will be based in Bendigo and cover Bendigo and a number of surrounding townships and regions.
"This is the second regional chapter in Victoria following the success of the Geelong Chapter."
"Under the leadership of Damien Tangey, the establishment of the Northern Victorian Chapter of the UDIA will provide an increased opportunity for the development industry to work closely with local government, business organisations and all levels of government to create more sustainable communities."
"This in turn will strengthen the economic structure of the regions by assisting to stimulate employment," Mr De Domenico said.
Commenting on his appointment Damien Tangey said "the northern region of Victoria is one of the major regions which will benefit from the population and affordability pressures on Melbourne. The new committee brings a great deal of experience and diversity to the chapter and provides a new voice to these regional areas to assist in discussing these and other industry issues."
"I believe northern Victoria's land development, housing and manufacturing sectors will make a major contribution to the future of the region which is predominantly driven by a service business based economy at present. The continued growth in finance, health and education sectors will also assist in generating a strong and sustainable regional economy."
"It is time to start to reverse the trend where young people are forced to leave regional Victoria through a lack of opportunity or employment."
"An increase in well designed communities and affordable housing promotes investment in the region which will provide jobs, an important economic stimulus which will flow through to every sector of our local economies in the northern region and strengthen the position of our major regional centres and townships" Mr Tangey said.
Media Enquiries:
Ron Smith, Corporate Media Communications, UDIA (VIC) - Mobile: 0417 329 201