Media Release
Monday, 04 July 2011 12:04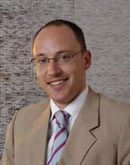 Richard Gilmore
Executive Director
Earthwatch  
Increasingly, citizen scientists are being called on to assist scientists to carry out the large-scale research required to address pressing environmental questions.
This is a timely announcement given the recent Science meets Parliament talks in Canberra highlighting the important role science plays in the formation of policy.
The 2011 Earthwatch - Rio Tinto $25,000 Prize for Citizen Science will recognise an individual or group whose outstanding environmental research directly involves, educates and inspires the Australian community.

The winner is to be announced at the Ocean Research Fundraising Gala Dinner in Melbourne on 10th August 2011.

Richard Gilmore, Executive Director of Earthwatch Australia says citizen science is already playing an increasing role in science and we want to acknowledge the extraordinary contribution of people in this work.

"As our understanding of the diversity and complexity of nature grows, so does our understanding that we can't solve all the problems by ourselves. Increasingly, scientists are depending on the general public to get involved in vital scientific research."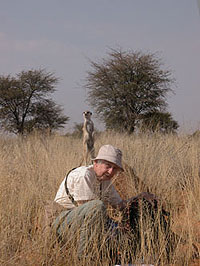 Barbara Harrison citizen scientist of 19 expeditions  
"The extra eyes, ears and pairs of hands can be critical in seeing problems, collecting data and analysing results. We want to recognise the growing body of scientists who have learned to harness the fantastic resources that ordinary people offer to scientific research," says Professor Mark Burgman from the University of Melbourne and Chairman of the Earthwatch Scientific Advisory Committee.
Earthwatch is an international not-for-profit organisation bringing people and science together to advance conservation, research and education for a sustainable planet.
Mr Gilmore said the work of Earthwatch is not only unique, it is effective. Since 1971, 100,000 global supporters, volunteers, scientists and educators have committed nearly 11 million hours to conservation research - equal to more than 5,000 years of solid hard work. That kind of commitment gets results.
Earthwatch in May released a ClimateWatch Trail in the Federal Parliament.
Details for applying for the $25,000 award can be found at www.earthwatch.org.au
Winners Announcement www.earthwatch40th.org.au
Date: Wednesday, 10 August 2010, Time: 6:30pm to 12:00 am
Location: Palladium at Crown, Southbank Melbourne

The Earthwatch Oceania Gala is presented by Brother International (Australia). Major sponsors include Rio Tinto and National Australia Bank.
Media Enquiries:
Ron Smith, Corporate Media Communications - Mobile: 0417 329 201


Earthwatch Australia is involved in developing citizen science which brings together the community and the work of scientists in the environmental area.
Volunteers help scientists to collect data, make and record observations, radio track animals, census flora and fauna, run transect and quadrat studies and become involved in many other research tasks.
It works with Federal/ State Governments and major companies on innovative research projects which provide scientific knowledge for policy makers and wider community understanding of the science behind climate change. Its position is not that of an advocacy group but is about organising gathering scientific information and promoting the role of research and community involvement.
It is part of an international network with 62 live projects across Australia and the world.