Media Release
Wednesday, 01 September 2010 15:49
Over 100 Lot Buyers Register Interest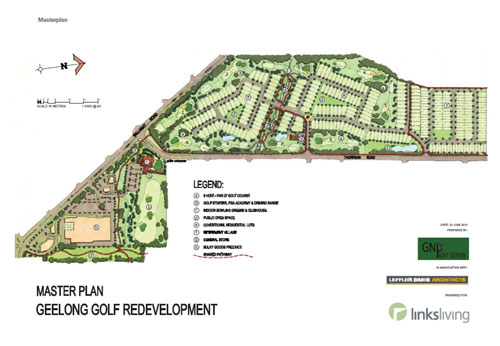 Following recent publicity and an advertisement in the Independent last week, Links Living, developers of the old Geelong Golf Club land, have now received over 100 registrations from Geelong residents keen to live around the proposed 9 hole golf course.
Links spokesperson, Stephen Head, said "We are not surprised by the local interest as it is rare to be offering large homesites on a golf course so close to the CBD".
Links lodged its project masterplan with Geelong City Council for approval two weeks ago. Mr Head added "If the plan is approved within the next couple of weeks we see no reason why the project could not start before Christmas this year".
Full details of the project including plans and details of all facilities can be seen online at the links below:
Development Overview
Media Enquiries:

Ron Smith Corporate Media Communications Links Living Mobile: 0417 329 201