Media Release
Friday, 27 August 2010 14:31
More than 50 Geelong residents have contacted Links Living, the owners of the former Geelong Golf Club land, wanting to buy the proposed golf and park lots when they become available.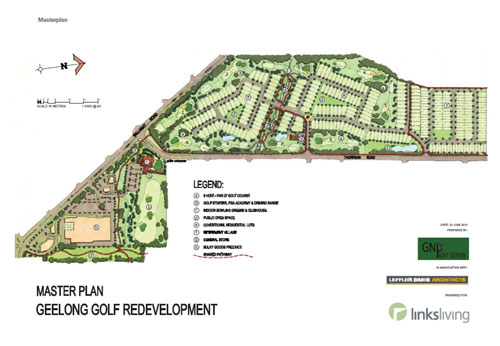 Links Living spokesperson, Stephen Head, said he was not surprised at the strong interest from land buyers following recent publicity.
The project masterplan is currently before Geelong City Council for endorsement. It provides for nearly 300 lots in total with 173 designed as golf or park front lots and 120 smaller lots reserved for retirement homes.
"To be as fair as we can, we are prepared to formalise the requests by taking non-binding Registrations of Interest from interested purchasers. That way, once Council endorsement is received, we will have an orderly process in place to deal with the enquiries on a first in, best dressed basis," Mr Head said.
He added "Our experience shows all lots will all sell quickly because no where else in Geelong can residents build a brand new modern home on a larger than standard lot with stunning golf views, just minutes from the CBD."
Full details of the project including plans and details of all facilities can be seen online at http://www.linksliving.com.au/geelonggolfclub.html.
Media Enquiries:
Ron Smith Corporate Media Communications Links Living Mobile: 0417 329 201