Media Release
Wednesday, 05 November 2014 09:44
Kirra Galleries, located in Federation Square Melbourne, will exhibit the work of twelve Australian and New Zealand glass artists at the prestigious SOFA (Sculpture Object Functional Art and Design) in Chicago for the eleventh consecutive year.
Participating Artists at SOFA: Scott Chaseling, Evelyn Dunstan, Kevin Gordon, Mikyoung Jung, Peter Nilsson, Ruth Oliphant, Tim Shaw, Yusuke Takemura, Emma Varga, Maureen Williams, Robert Wynne and Ben Young.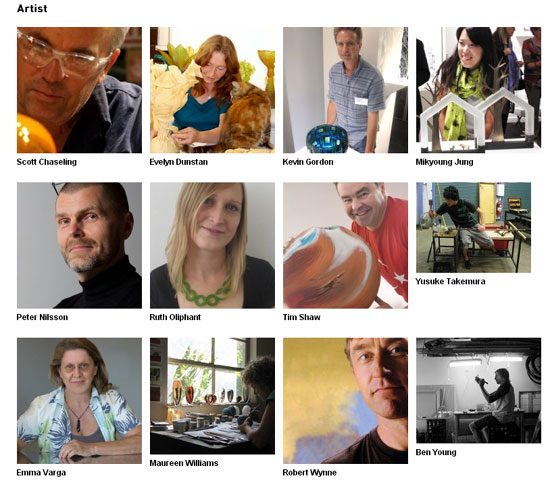 Participating Artists at SOFA
Click here to read more
The exhibition opens in Chicago on Thursday 6 November 2014 and nine of the twelve artists are travelling to Chicago to represent their work at the show.
Kirra Galleries Director, Mr Peter Kolliner OAM said "it is extremely important for Australian and New Zealand Glass Artists to receive international representation at this prestigious event.The Sculpture Objects Functional Art + Design (SOFA) Fair in Chicago is the premier gallery-presented art fair dedicated to three-dimensional art and design.
"For the continuation of their careers in the current economic climate, it is important for Australian and New Zealand Glass Artists to gain recognition on the international stage.
"It is also an opportunity for emerging Glass Artists to have their work seen by an extensive international audience and to gain international representation."
SOFA Chicago is held annually at Chicago's, Navy Pier, and Kirra Galleries' participation is pivotal in the promotion of both Australian and New Zealand established and emerging Glass Artists.
Artists have exposure to over 80 renowned Galleries from around the world with visitations of over 35,000 people including members of the Art Alliance for Contemporary Glass (AACG) and other collector groups.
"As a result of Kirra Galleries attendance at SOFA for the past decade many collectors from the USA and Europe have incorporated a visit to Kirra Galleries at Federation Square, Melbourne, in their itinerary."
The SOFA exhibition opens on 6 November, and closes on Sunday 9 November 2014.
Full list of Artists Bios and Exhibition Pieces
Media Contact:
Ron Smith - Mobile: 0417 329 201