Media Release
Wednesday, 18 September 2013 15:30
Artists participating in the exhibition are Clare Belfrage, Tali Dalton, Ben Edols, Kathy Elliott, Brian Hirst, Nick Mount, Tom Rowney, Maureen Williams, Nick Wirdnam and Robert Wynne.
Peter Kolliner, Gallery Director of Kirra Galleries said, "This exhibition will illustrate the distinctive styles and skills of the ten artists".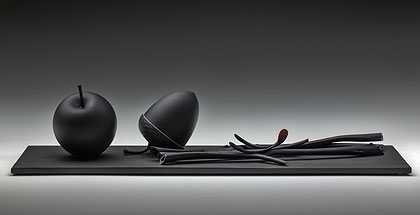 ....for health youth hope and assurance by Nick Wirdnam


"The artists in this exhibition have been mentors for emerging artists, have lectured overseas and in Australia, have been artists in residence at tertiary institutions, have exhibited their work in international forums and are considered Masters in their chosen field."
Mr. Kolliner said glass blowing is a glass forming technique which was developed by the Phoenicians around 50BC. The growth of the Roman Empire in the 1st Century BC facilitated the spread of the technology and the growth of glass as a medium of art.
The evolution of glass art continued from the Middle Ages through to the European Renaissance when the glass industry in Italy took roots. Whilst all this was happening Australia was a yet to be explored territory.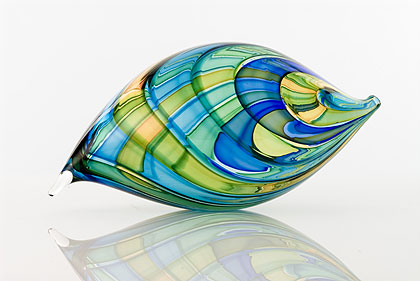 Perch by Edols Elliott
The exhibition will be opened by Dr Noris Ioannou.
Dr Noris Ioannou is the author of "Australian Studio Glass: the movement, its makers and their Art" and "Masters of their Craft."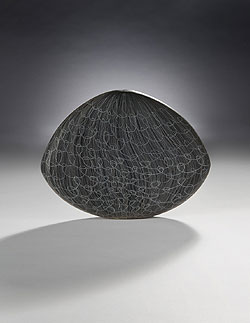 Clare Belfrage
Masters in Blown Glass Exhibition Opening
6.00pm to 8.00pm Thursday 26 September 2013

Kirra Galleries - Fed Square
Enter via Atrium Cnr. Swanston & Flinders Streets Melbourne
Phone: 03 9639 6388
www.kirragalleries.com
Open 7 days a week 10am - 6pm

Media Enquiries:
Ron Smith, Kirra Galleries - Mobile: 0417 329 201