Media Release
Friday, 13 July 2012 14:48
"Architectural glass is perfect for contemporary installations, it transmits light, it is inspiring and uplifting, and is the perfect medium to create practical art in today's world."
Kirra Galleries at Fed Square is set to launch a spectacular display of Architectural Glass designed for domestic, commercial and industrial buildings.
The Exhibition titled Juxtapositions will open on 2 August 2012 featuring contemporary architectural glass by nine artists who are members of AGDA (Architectural Glass Design Australia Inc).
Glass is being used extensively in new design projects for internal partitions, decorative windows, external walls, bathroom accessories, water features, floors, ceilings, stair treads and as an architectural feature.
Juxtapositions will demonstrate the innovative design techniques of fused, slumped, kiln formed and forged glass.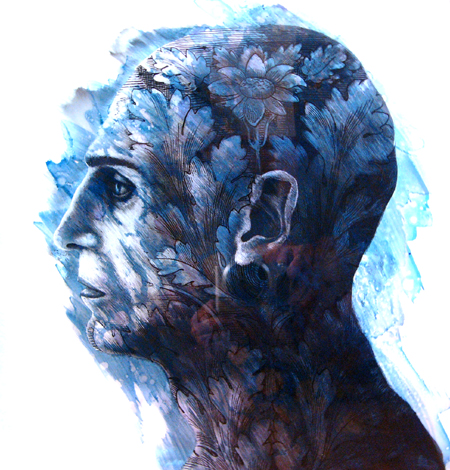 The Dancer by Christopher John

Director of Kirra Galleries Peter Kolliner said, "The Juxtapositions exhibition of Architectural Glass will provide architects, interior decorators, designers, home builders and apartment owners a rare opportunity to see a collection of world class architectural glass. Architectural Glass has become a major design element in modern domestic, commercial and industrial buildings because it offers a range of solutions to architects and designers who wish to create private translucent panels which become art works in their own right.

Strathalbyn (detail) by Jan Aspinall

Glass is no longer restricted to just being used in windows as a myriad of processes allows for the glass to be heated, moulded, layered, cut, bevelled and sandblasted, making it possible for glass artists to create a wide range of architectural and decorative items.
This can include glass bowls and wall sculpture to feature doors and wall panels."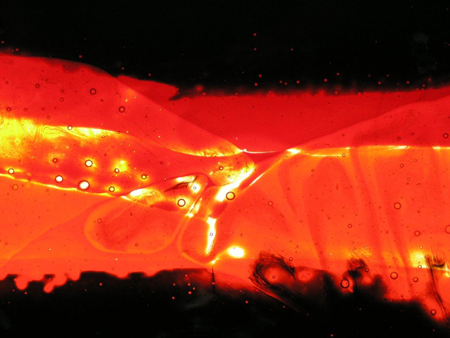 Detail Liminal Eruption by Marc Grunseit
Mr Kolliner said Architectural Glass provides the opportunity for people to create a major highlight in their apartment or their home around a window, internal courtyard or a special architectural feature.
Artists exhibiting at Juxtapositions include Jan Aspinall, Les Baxter, Lisa Cahill, Donna Cooper, Marc Grunseit, Christopher John, Kristin McFarlane, Waynne Rayson and Merinda Young.
Join us at Kirra Galleries on Thursday 2 August 2012 for the opening of Juxtapositions and have the opportunity to meet some of the artists.
Juxtapositions Exhibition Opening: Thursday 2 August 2012 - 6.00pm-8.00pm

Kirra Galleries, Federation Square
(enter via Atrium)
www.kirragalleries.com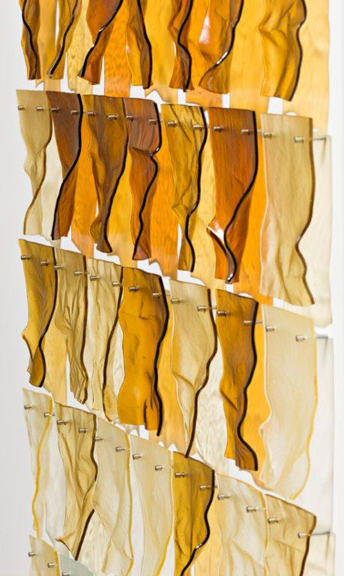 Paper Breaths by Lisa Cahill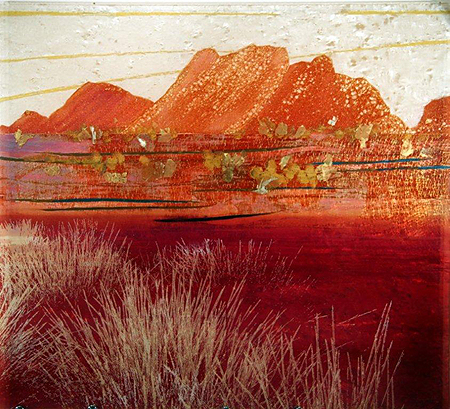 Flinders Ranges by Les Baxter

Media Enquiries:
Ron Smith, Media Communications, Kirra Galleries Mobile: 0417 329 201
Join the artists, collectors and friends of Kirra Galleries on Facebook and view their video library on Vimeo.




Kirra Galleries
Federation Square (enter via Atrium)
Cnr Swanston & Flinders Streets Melbourne.

Phone: +613 9639 6388
Fax: +613 9639 8522
Email: This e-mail address is being protected from spambots. You need JavaScript enabled to view it

Opening hours: Monday - Sunday 10.00am-6.00pm