Media Release
Wednesday, 07 March 2012 15:43
The current exhibition at Kirra Galleries, OSMOSIS, featuring the work of Harriet Schwarzrock and Tevita Havea was officially opened on Thursday 1 March 2012 by Peter Kolliner OAM. 
Tevita's artist statement quotes "I am part of an old culture full of myths but I live in a modern world full of contradictions." Tevita combines blown glass elements with wood, husk, metal, cloth, twine and resin, as his designs demand.
Harriet's work combines blown glass components with aluminium and stainless steel and she draws upon the intrinsic complexity and beauty of biological growth looking to the affect and effects of forms in nature and their interconnectivity as inspiration. The work of the two artists are symbiotic, free formed, organic shapes.
Tevita's work is redolent with references to the past, to the myths of his ancestors and his native Tonga, whilst Harriet's work is a reflection of nature and points to the future. Tevita and Harriet are artists, both justifiably renowned and both have exhibited extensively nationally and internationally including at the SOFA (Sculpture Objects & Functional Art) exposition in Chicago, and Kirra Galleries are privileged to be exhibiting this collection of work.
Harriet Schwarzrock and Tevita Havea talk about their work on YouTube. Click here to listen to the interviews

OSMOSIS 1 March 2012 - 1 April 2012

Kirra Galleries, Federation Square
(enter via Atrium)
www.kirragalleries.com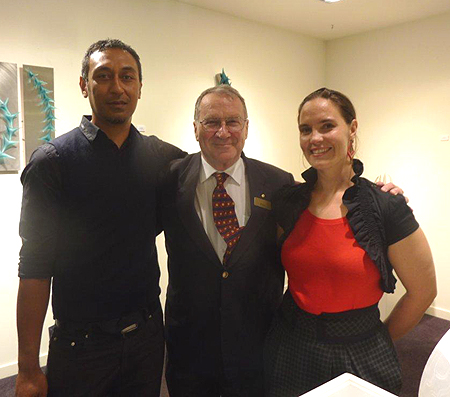 Left: Tevita Havea, Peter Kolliner and Harriet Schwarzrock at the
Osmosis exhibition opening.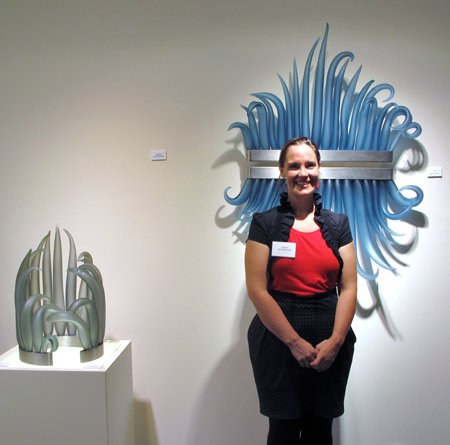 Harriet Schwarzrock with her works Aqua Wall Sway and Blue Grey Sway.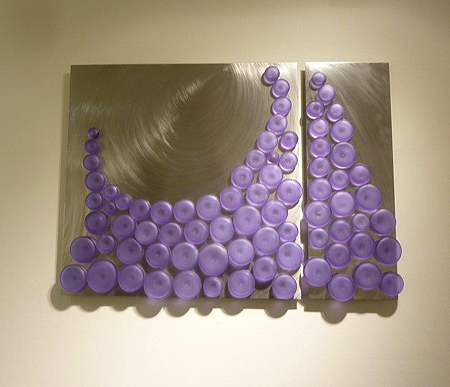 Neo Surfaction by Harriet Schwarzrock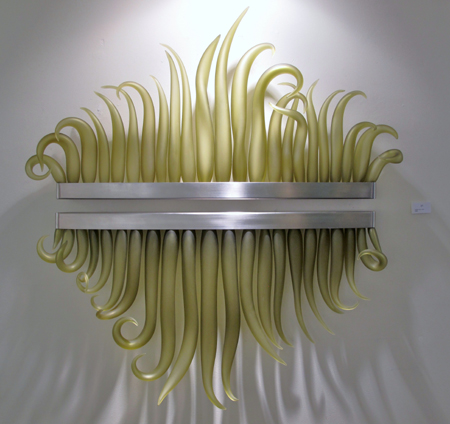 Amber Sway by Harriet Schwarzrock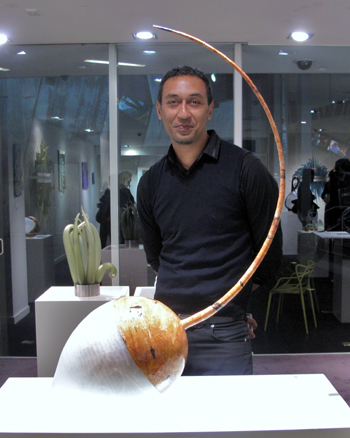 Tevita Havea with his work Tupu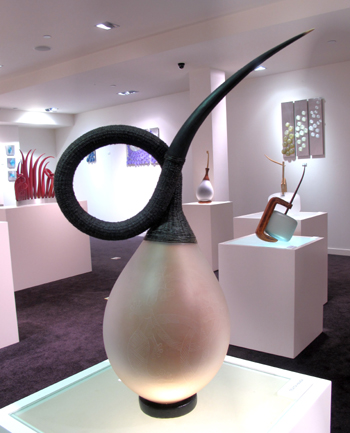 Mo'ui by Tevita Havea
Join the artists, collectors and friends of Kirra Galleries on Facebook.




Kirra Galleries
Federation Square (enter via Atrium)
Cnr Swanston & Flinders Streets Melbourne.

Phone: +613 9639 6388
Fax: +613 9639 8522
Email: This e-mail address is being protected from spambots. You need JavaScript enabled to view it

Opening hours: Monday - Sunday 10.00am-6.00pm