Media Release
Tuesday, 07 June 2011 14:29
The Light in Winter is Federation Square's annual celebration of light and enlightenment. The program brings together local and international artists, designers and multicultural communities with a series of light-based artworks, community events and forums and a mid-winter Solstice Celebration.

Peter Kolliner OAM, Gallery Director, Kirra Galleries
and Kate Brennan, CEO, Fed Square Pty Ltd at the 'Light in Winter' opening.
Kate Brennan, CEO Fed Square Pty Ltd officially opened the Kirra Galleries "Light in Winter" exhibition last Thursday evening.
Ms Brennan opening the exhibition said -
"At Federation Square the richness of Light in Winter is achieved through its many collaborations and none are more than with Peter and the team at Kirra.
In a new initiative, The Light in Winter is partnering with Kirra Galleries to present a brand new light - the Kade Beacon, designed by Toucan Forged Glass. These lights are the result of over five years of development and will be seen in and around Federation Square for the first time in 2011 unifying the site with beautiful and unique beacons of light. Please do journey around Federation Square and see how many you find!
Even more special is this now annual commitment to celebrating Light in Glass through this exhibition. I am sure you agree it features an extraordinary display of light emitting artwork made by some of Australia's most talented, established and emerging glass artists and designers.
Thank you to Tim Bassett, Rebecca Coote, Tali Dalton, Miles Johnson, James McMurtrie, Harriet Schwarzrock, Tim Shaw, Jason Sims, Stuart Williams, Robert Wynne, Laurie Young and Takemura Yusuke for showing your work here.
This year's light and glass show has a strong contemporary feel with many works resonant of the public realm and public buildings. Each of the artists have responded to the introduction of the adventure of light in their pieces (and often this has significant technical difficulty) in different ways. We imagine ourselves floating with Rob Wynne's jellyfish in a mysterious space, or lost in Jason Sims Light Boxes' hypnotic corridor, cradling Stewart William's Firefly Light or astral travelling with Tim Shaw's wondrous orbs. As Tim said earlier today we take light from our lampshades for granted. This work pushes light and glass into a new realm. It is enthralling and limitless in applications of wonder.
These exhibitions at Kirra showcase the extraordinary range and flexibility of the glass medium and the inventiveness of the artists involved. I wish the exhibition well and encourage those buyers of you here to take the Light in Winter to your hearts and homes."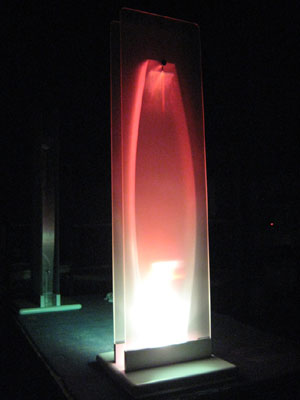 KADE Beacon light -
designer Waynne Rayson of Toucan Glass

2 June 2011 - 3 July 2011
'Light in Winter' Exhibition
Kirra Galleries, Federation Square.
www.kirragalleries.com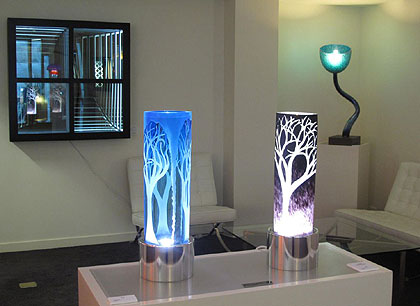 The 'Light in Winter' exhibition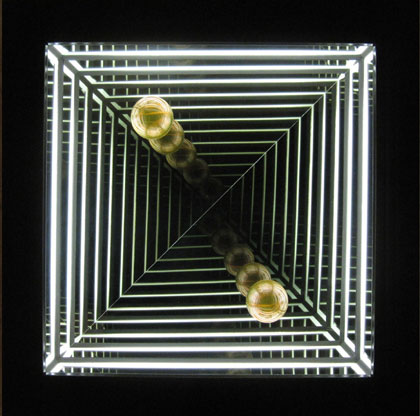 Passing II by Jason Sims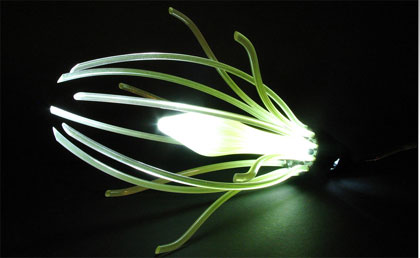 'Shine-Lime' by Takemura Yusuke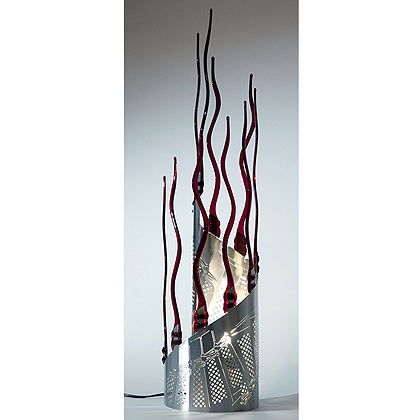 Cape Bruny Lighthouse Stairwell Lamp by Rebecca Coote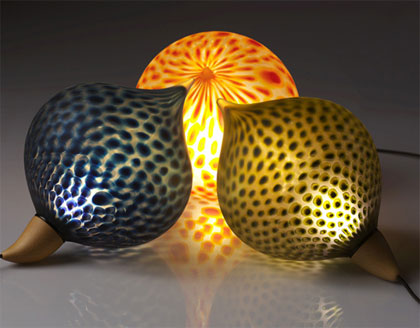 Glass Pods 1 by Stuart Williams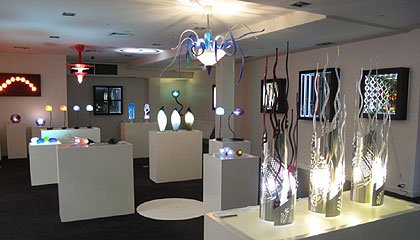 The Light in Winter exhibition
Join the artists, collectors and friends of Kirra Galleries on Facebook.



Kirra Galleries
Federation Square (enter via Atrium)
Cnr Swanston & Flinders Streets Melbourne.

Phone: +613 9639 6388
Fax: +613 9639 8522
Email: This e-mail address is being protected from spambots. You need JavaScript enabled to view it

Opening hours: Monday - Sunday 10.00am-6.00pm