Media Release
Tuesday, 19 October 2010 14:49
The opening of

 '

Masters and Mentors' at Kirra Galleries on 14 October 2010 to celebrate the 30th year of Monash University's Department of Fine Arts Glass Studio, which opened in 1980, attracted a full house with artists and guests filling the Gallery. 


 Richard Morrell speaking at the opening of 'Masters and Mentors'.
Kirra Galleries based at Federation Square
, presented the fourth annual Monash Momentum exhibition focused on 'Masters and Mentors', examining the diversity, artistry and glass making techniques of the thirty artists who graduated from
Monash
University
's Department of Fine Arts Glass Studio over the past thirty years.
Officially opening the exhibition was renowned Glass Artist, Richard Morrell, one of the founding fathers of the Australian Contemporary Art Glass Movement, as well as full time lecturer and demonstrator in the Monash hot glass studio from 1980 to 1981.

 

Mr Morrell said the thirty years could be seen as the golden era of contemporary glass art development in
Australia
.
Peter Kolliner OAM, Director of Kirra Galleries said, "the exhibition is a celebration and recognition of the development of the world class contemporary art facility at Monash University, which has played a significant role in the continuing development of contemporary glass art in Australia."
Peter Kolliner also went on to thank the many artists present for the involvement with Kirra Galleries and for the outstanding quality of work they had produced for exhibitions.     
'Masters and Mentors'
The Monash Momentum continues
Open: 10am to 6pm, 7 days per week
Kirra Galleries - Federation Square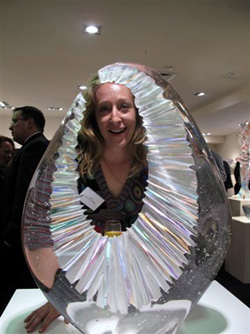 'Contiguity' by Ruth McCallum-Howell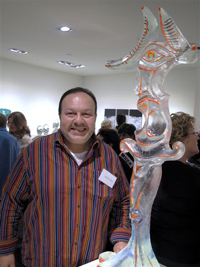 'Genét'
by George Aslanis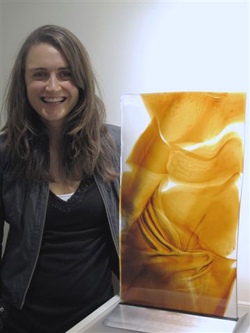 'Rosamond' by Annabel Kilpatrick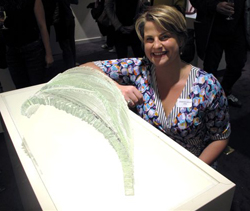 'Oculus' by Jennifer Ashkey King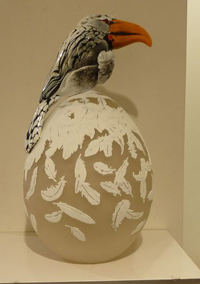 'Plume-Yellow Billed Hornbill' by Crystal Stubbs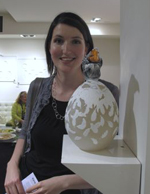 Crystal Stubbs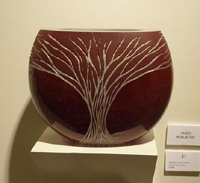 'Redgum Study No 1' by James McMurtrie

James McMurtrie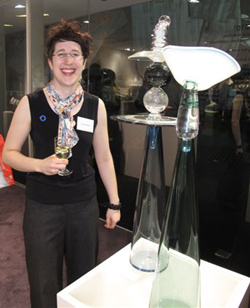 'Opaline Bloom' and 'Sporogenetic Structure' by Nadia Mercuri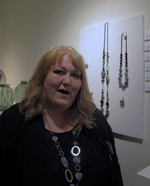 'Galaxy Pod Necklace' by Pauline Delaney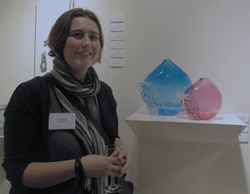 Suzannah Terauds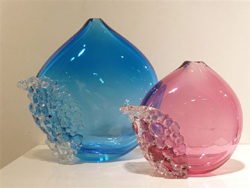 'Pink Shift' and 'Blue Shift' by Suzannah Terauds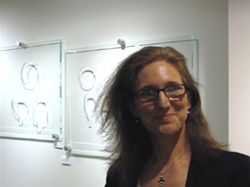 'Theology' and 'Sociology' - optiwhite glass wall panel by Emma Borland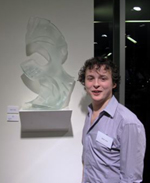 'Mime 2010' by Brent King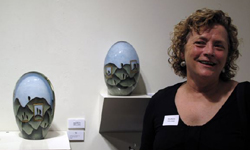 Maureen Williams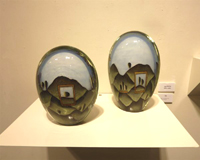 'Within & Without' by Maureen Williams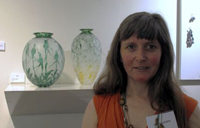 'Amanda Louden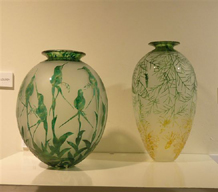 'Barbata'  and 'Tenuilobo'  by Amanda Louden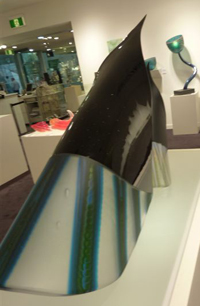 'The Actants 11' by Bethany Wheeler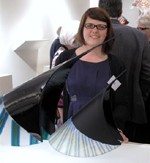 Bethany Wheeler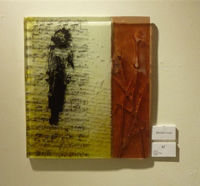 'Adrift' by Brenda Page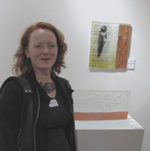 Brenda Page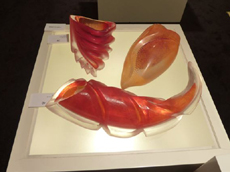 'Envelop', 'Braid' and 'Nestle' by Turiya Orme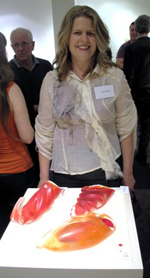 Turiya Orme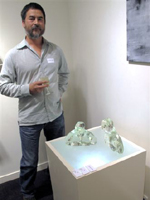 Patrick Wong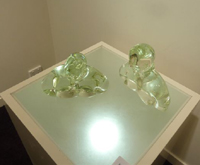 'Untitled 1' and 'Untitled 11' by Patrick Wong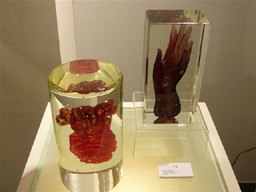 'Enactment' and 'Cardiovascular' by Tegan Hamilton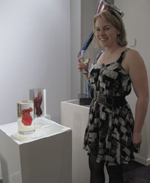 Tegan Hamilton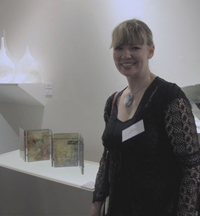 Kristin McFarlane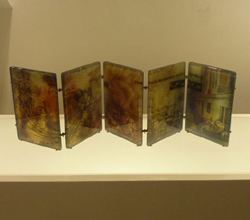 'Mysteries Never Spoken' by Kristin McFarlane