Media Release
Friday, 17 September 2010 14:51
Kirra Galleries Director, Peter Kolliner OAM, speaking at the opening of the 8th annual Flame on Glass Exhibition said the exhibition had grown from fourteen artists in the first Flame on Glass Exhibition to twenty eight artists, with many pieces being of world standard. Of the initial fourteen artists, seven artists have been continuously involved since the first Flame on Glass Exhibition in 2003.

Mr Kolliner said the variety and styles of work had created a rich viewing experience for visitors to the gallery and provided the public with access to lampworking techniques to create a greater understanding of the ancient art form.
The works of twenty eight Australian Flame Glass Artists in the exhibition range from jewellery, perfume bottles to sculpture, making this exhibition one for collectors of personal items of contemporary glass art as well as signature pieces for homes and apartments.  
Kirra Galleries - Federation Square
'Flame on Glass 2010'
Featuring the work of 28 Australian Lampworkers
Open: 10am to 6pm, 7 days per week
The flame glass artists demonstrating at Kirra Galleries - left Cas Davey, Peter Minson and Alan Ussher.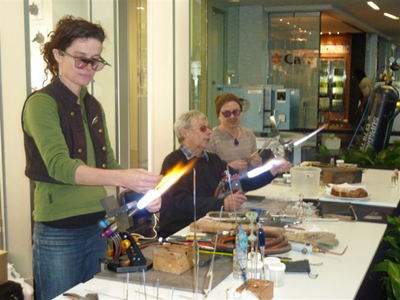 Peter Minson with his work 'Burdekin Ducks'.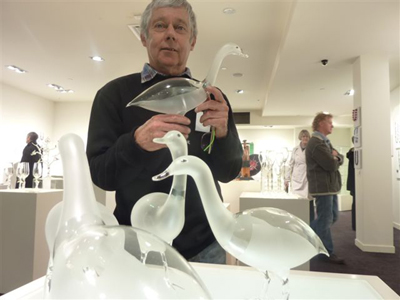 Raymond Mifsud with his works - the tall piece titled 'Warrior's Fossil Weapons', the goblet titled 'Eat Your Vegies' and 'Bird on a Nest.'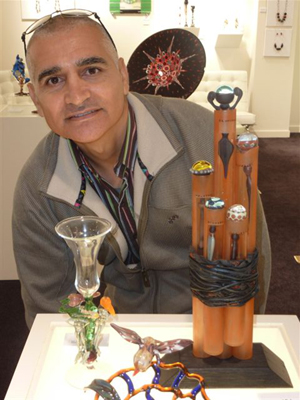 Christian Arnold with his 'Chess Set'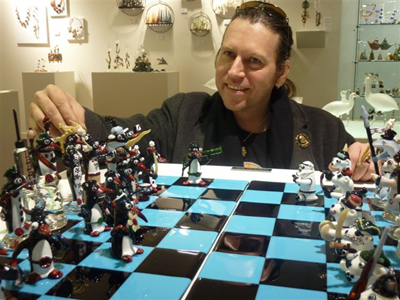 Carol Marando with her "Winged Victory" Jewellery Box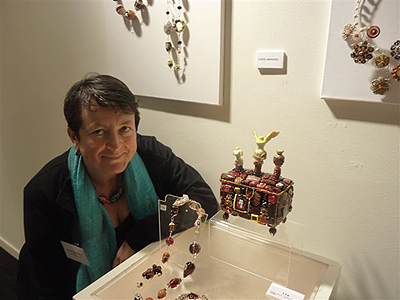 'Gold Urchin' by Richard Clements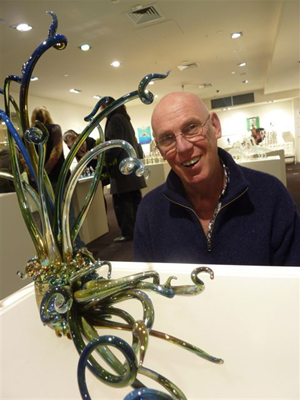 Seonmin Park with her work 'Flowershoe lll (pink)'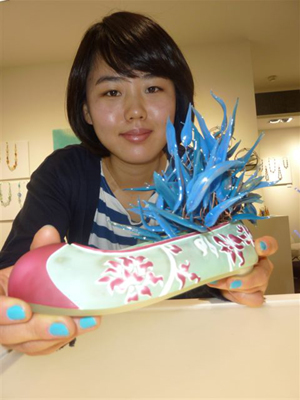 Lisa Simmons with her jewellery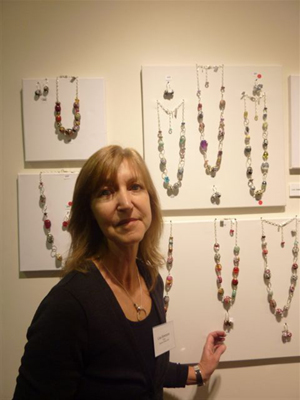 'Perfume bottle' by Alan Ussher
Laurie Young with her work 'Le Reve du Rossignol #2'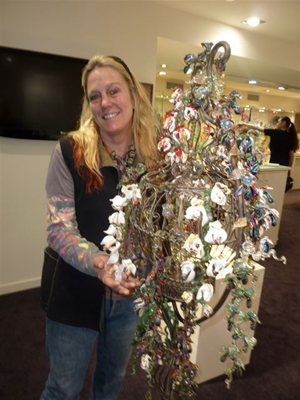 Cas Davey with her works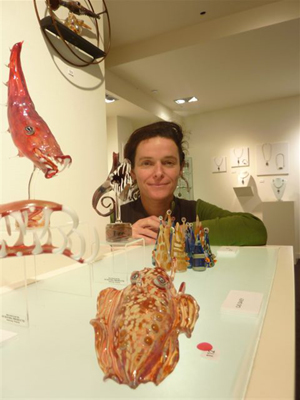 Flame Glass Artists at Kirra Galleries left: Lisa Simmons, Carol Marando, Yasmin Brett and Suzanne Brett from Kirra Galleries, Laurie Young, Raymond Mifsud, Richard Clements, and Christian Arnold (front).