Media Release
Wednesday, 25 August 2010 11:22
Demonstrations of the ancient form of glass art, lampworking, a technique which uses a gas fuelled torch to melt, manipulate and shape rods and tubes of clear and coloured glass will be part of the Flame on Glass Exhibition at Kirra Galleries in Federation Square from 9 September 2010.
2009 Flame on Glass demonstration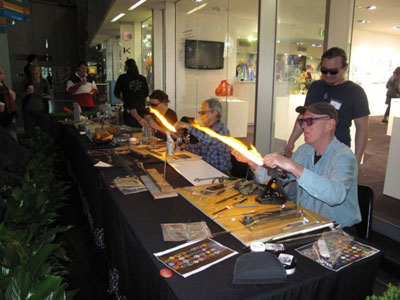 Gallery Director, Peter Kolliner, said the demonstrations during the opening weekend of the exhibition are aimed at providing the public with access to lampworking techniques to create greater understanding of this ancient art form.
As a result of Kirra's support of the artists working in this medium, glass art produced using a flame has experienced a resurgence and this is the 8th annual overview of contemporary flame formed glass exhibition held by Kirra Galleries.
The work of twenty-nine Australian Flame Glass Artists will form an exhibition of international standard with works ranging from jewellery, perfume bottles to sculpture, making this exhibition one for collectors of personal items of contemporary glass art as well as signature pieces for homes and apartments.  
Jewellery Boxes by Carol Marando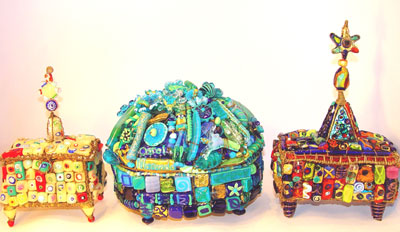 Caterpillar by Christian Arnold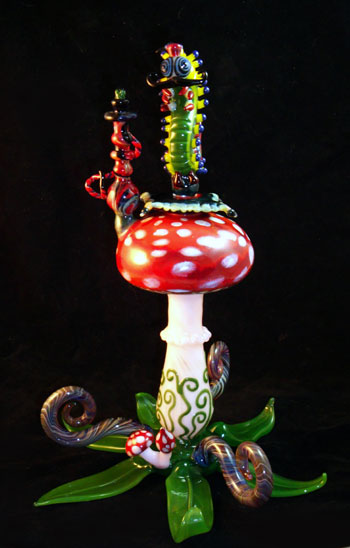 Kirra Galleries - Federation Square
'Flame on Glass 2010'
Featuring the work of 29 Australian Lampworkers
Opening: Thursday 9 September 2010
Open: 10am to 6pm, 7 days per week
Lampwork Demonstrations:
Thursday 9th September 2010 - 5pm to 8pm
10-12th September 2010 - 11am to 5pm
Media Enquiries:
Ron Smith Corporate Media Communications Mobile: 0417 329 201