Media Release
Wednesday, 08 October 2014 14:43
'Elmo Stays Safe' Road Safety Campaign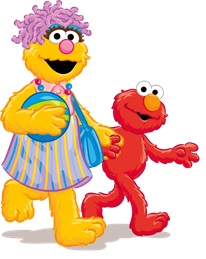 The 'Elmo Stays Safe' campaign, developed by Sesame Workshop (the non-profit organisation behind Sesame Street) and Kidsafe Victoria, with the support of the TAC, RACV and Holden, is designed to prevent child motor vehicle and pedestrian injuries and deaths in Australia.
As part of the campaign, a number of educational resources have been developed for families including an iPad app, e-Book, storybook with associated learning experiences and a television and radio Community Service Announcement.
The resources can be accessed for free from the Kidsafe Victoria website via www.kidsafevic.com.au/resources/sesame, making it easy for organisations including schools, local councils, early childhood centres and community groups to download and use.
Check out Elmo's Driveway Safety Community Service Advert
How to become part of the Kidsafe 'Elmo Stay Safe' Campaign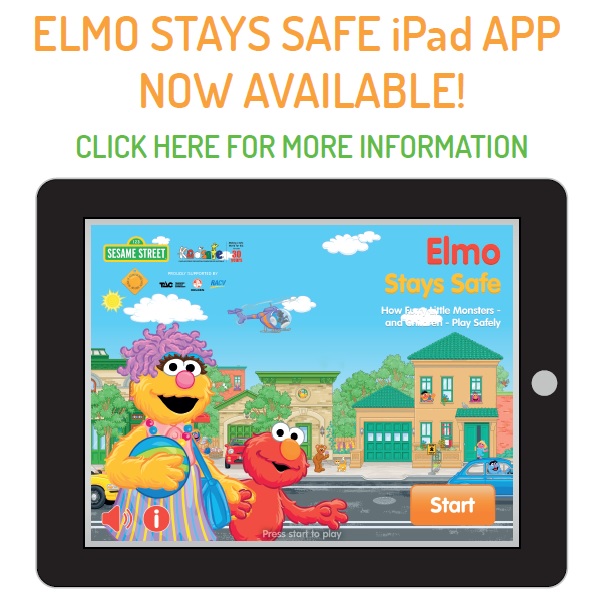 Step One Click on this Link
Step Two Download the Free App from the iTunes Store
Step Three Include the following link and description on your social media sites or newsletter.
Stay Safe with Elmo from Sesame Street
The 'Elmo Stays Safe' app, developed by Kidsafe Victoria and Sesame Workshop, is a fun way for families to learn about the importance of staying safe in and around the car, driveways, car parks, streets and roads.

Developed for use by adults with preschool aged children, the app features everyone's favourite furry little red monster, Elmo, on his trip to the park with his Mum. There are a range of activities for children to do, including making sure Elmo is buckled up in the car, deciding when it is safe for Elmo to get out of the car and making sure everything is safe for Elmo and his Mum to cross the road.

Visit www.kidsafevic.com.au/resources/sesame to download your free copy of the app today!



Media Enquiries:
Ron Smith, Corporate Media Communications, Kidsafe Victoria - Mobile: 0417 329 201