Media Release
Wednesday, 03 February 2016 09:24
One Australian dies with kidney related disease every 25 minutes.
Up to 90% of kidney function can be lost before experiencing any symptoms.
Kidney Health Australia has launched Operation 2590 aimed at raising awareness of the importance for those in high risk groups to ask their doctor for a regular kidney health check. If kidney disease is caught early, it can either be halted or progression to end stage kidney disease can be slowed by as much as 50%.
Anne Wilson, CEO and Managing Director of Kidney Health Australia speaking at the launch in Federation Square Melbourne, said, "Approximately 1.7 million Australians (1 in 10) aged 18 years and over have indicators of chronic kidney disease, such as reduced kidney function and/or the presence of albumin in the urine. Around 90% of these people are unaware they have this condition."
For more information go to the Operation 2590 short video on the Kidney Health Australia website at http://www.kidney.org.au/
Operation 2590 is now running on the Big Screen at Fed Square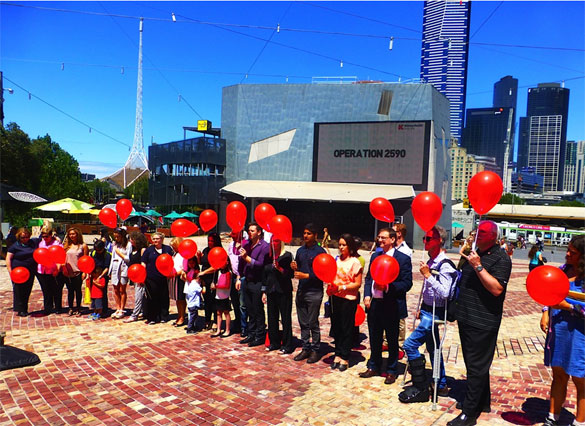 Launch of Kidney Health Australia's Operation 2590 at Federation Square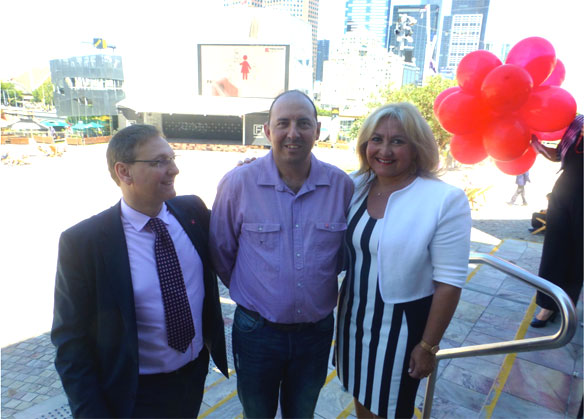 Left: Prof. Stephen Holt, Director of Nephrology, Royal Melbourne Hospital and Professor of Medicine,
Melbourne University; Damien Rosella, a recent kidney transplant recipient
and Anne Wilson, CEO and Managing Director, Kidney Health Australia at the Operation 2590 launch.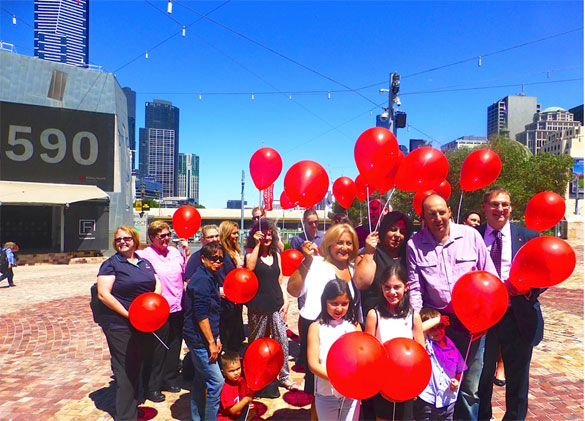 Guests at the launch of Kidney Health Australia's Operation 2590
Help us spread this life saving message through your social media network.

https://www.facebook.com/KidneyHealthAust/posts/10153462591863613
https://twitter.com/KidneyHealth/status/694045358951784448
https://www.instagram.com/p/BBPA9YlxDiz/
Media Enquiries:
Ron Smith, Media Communications, Kidney Health Australia - Mobile: 0417 329 201