Media Release
Thursday, 31 December 2009 00:00
Australian men are being accepted onto dialysis programs at a rate 154% higher than women
Men at high risk of Chronic Kidney Disease (CKD) should request regular kidney checks when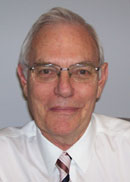 they visit their GP in the same way people are now conditioned to ask for checks for prostate cancer, heart disease, blood pressure or diabetes, Kidney Health Australia said today.
CKD, which contributes to the deaths of 50 people every day in Australia, is known as the silent killer because people can lose up to 90% of the use of their kidneys before feeling sick.  Regular checks are vital in detection and treatment.    
Dr Tim Mathew Medical Director of Kidney Health Australia said Australian men are being accepted onto dialysis programs at a rate 154% higher than women according to latest figures. In Australia in 2008, 1503 men and 973 women started dialysis.
Dr Mathew said that given the overall population in Australia where the sex ratio is about equal it is surprising to see such a large difference in the acceptance rate. The gap has been steadily widening over the last 25 years with the increase in men undertaking dialysis rising from 53% in 1982 to the current 61% with the increase occurring in men at all ages.
"The male excess occurs in most of the common conditions that cause kidney failure including diabetes, nephritis and vascular disease."
Dr Mathew said the explanation for the large and increasing gender gap was not obvious and had not been well studied. There is some data showing that men with early chronic kidney disease progress more quickly into kidney failure than women although this is balanced by the fact that according to current criteria women have more early CKD than men.
"Men dominate the home haemodialysis scene with 73% of all people at home being male.
"The gender issues identified in CKD and all of its stages will need to be addressed as part of future health planning and the provision of dialysis services which are expected to double to 20,000 by 2020 with an ageing population."
Dr Mathew said, "The number of people actually dialyzing on December 31, 2008 was 10,062 - a 6.3% increase on the previous year. At an estimated average annual cost of $65K per patient this represents an additional cost to the Health budget of about $42 million/year compared to the end of 2007."
The Australian CKD scene is characterized by a steady increase in the numbers of people entering dialysis programs and in those dying of kidney failure.  Almost 1 million hospitalizations for dialysis occurred in 2007-8 accounting for 17.4% of all separations from public hospitals. 
This number had increased by 131% over the last 5 years (AIHW, June 2009).  The number of people with silent or asymptomatic early CKD was believed to be on the increase driven by the increased prevalence of diabetes and the ageing of the population.   
 

www.kidney.org.au
Media Enquiries:
Dr Tim Mathew, Medical Director Kidney Health Australia Mobile: 0416 149 863
Ron Smith National Media Communications Kidney Health Australia Mobile: 0417 329 201