Media Release
Thursday, 11 February 2010 00:00
Australasian Home Haemodialysis Workshop Brisbane 11-12 February 2010
A wearable kidney, which is worn like a belt and provides continuous dialysis, would change the lifestyle of people with failed kidneys and play a major role in the total reform of dialysis treatment in Australia and internationally.

Figure 1 The wearable artificial kidney (Arcaro 2009; Davenport et al 2007)

Dr Carmel Hawley, Clinical Director of Haemodialysis, Princess Alexandra Hospital and Chairman of a major conference in Brisbane on home dialysis which begins TODAY said the wearable kidney would be discussed at the conference. The filtration device is worn on a belt around the waist and weighs approximately five kilograms. There are four micro-pumps which are driven by standard batteries.

Dr Hawley said with many patients forced to travel large distances to undertake their life preserving dialysis treatments, often with great difficulty and cost three times a week, home dialysis will become an increasingly important therapy for patients whose kidneys have failed, whilst they wait on average four years for a kidney transplant. The availability of a wearable kidney would provide more flexibility.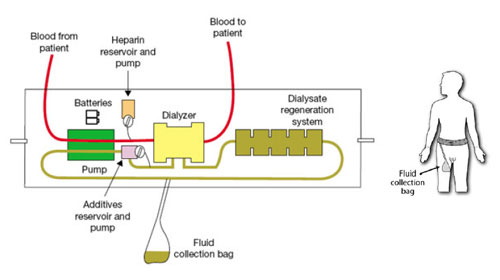 Figure 2 The basic principles of the WAK device (medGadget 2007)
The wearable kidney is one example of the tremendous innovation happening in the dialysis industry which will translate into better treatment options for patients. However, realistically access to this device is still some time away for our patients.
In a report in November 2009 the Horizon Scanning Technology Prioritising Summary for the Federal Government of Health and Ageing said although the wearable artificial kidney (WAK) is designed to be used for continuous renal replacement therapy 24-hours per day, seven days per week, it would most likely to be used between 4-8 hours per day.
Dr Tim Mathew, Medical Director of Kidney Health Australia said at present there is no known cure for kidney disease which affects one in seven Australians. The introduction a wearable kidney as a dialysis option for treating patients would be a major breakthrough for patient care and would improve health outcomes.

NB. Xcorporeal Inc (United States) provides the wearable artificial kidney (WAK) with the aim of providing portable continuous and unobtrusive dialysis. The technology would be available through nephrologists for patients with chronic kidney disease.
Media Enquiries:
Dr Carmel Hawley, Department of Nephrology, Princess Alexandra Hospital (07) 3240 5080
Dr Tim Mathew, Medical Director Kidney Health Australia Mobile: 0416 149 863
Ron Smith National Media Communications Kidney Health Australia Mobile: 0417 329 201
Home Dialysis State Facts

Chronic Kidney Disease (CKD) is the most frequent reason for hospitalization. In 2007-08, regular dialysis for CKD was recorded as the principal diagnosis in 989,000 (almost 1 million) separations 12.6% of all hospitalization in that year.
At the end of 2008, 10,062 people in Australia were receiving dialysis treatment.
Home Haemodialysis Patient Numbers in each State/Territory at the end of December 2008:

NSW 467: Qld 191: ACT 23: Vic 204: TAS 8: SA 8: WA 27: NT 20:
Who is at Risk?

People in the high risk area of having some form of Chronic Kidney Disease and who should be having regular kidney health checks include:
Patients with diabetes mellitus and hypertension

Individuals who are obese or smoke

Individuals over 50 years of age

Individuals with a family history of kidney disease, diabetes mellitus or hypertension

Key preventative measures -
The seven golden rules to note for prevention of chronic kidney disease, defined and proven successful in protecting against both renal and cardiovascular disease:
Reduction of high blood pressure - the lower the blood pressure, the slower the GFR decline
Specific medications to reduce proteinuria as well as lower blood pressure - ACE inhibitors/ARBs
Reduce salt intake to lower blood pressure
Control of glucose, blood lipids and anemia
Stop smoking
Increased physical activity
Control of body weight
For more information on Kidney Disease visit www.kidney.org.au