Media Release
Friday, 20 August 2010 15:59
The 2010 Kidney Kar Rally has endured some tough conditions, however all Rally Kars have stood the test. 
The 22nd Kidney Kar Rally will go on the record as being one of the wettest rallies ever conducted testing the perserverance of drivers and Krews.
It will also go on the record for having a start date of Friday the 13th and finishing on the day of the Federal Election.  This coincidence is unlikely to be repeated again.  
Paul Zalitis and John Julius - Kar 14 Opportunity Housing sign the Kidney Health Australia banner which will be auctioned to raise funds for the 2010 Kidney Kar Rally.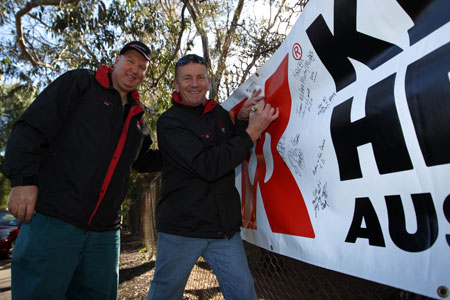 Kar 10 - Bathurst Renal Failures, John and Kath May, travel the flood plains between Broken Hill and Tiboburra on day 4 of the 2010 Kidney Kar Rally.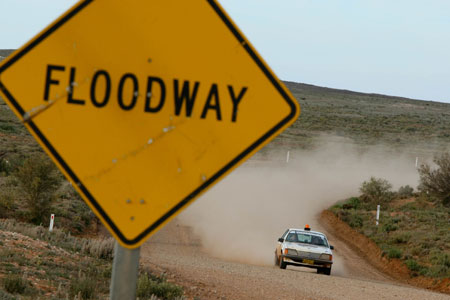 Officials George Glass and Matt Ingram take a welcome break at the border crossing between New South Wales and Queensland on day 4.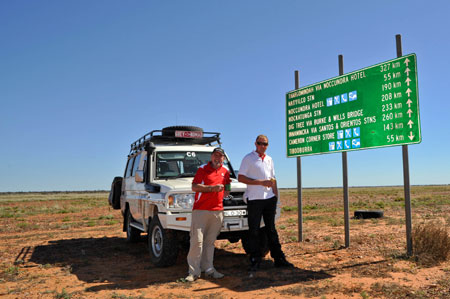 Kar 253 Bullet Proof races through the desert between Tiboburra and the Queensland border enroute to Quilpie.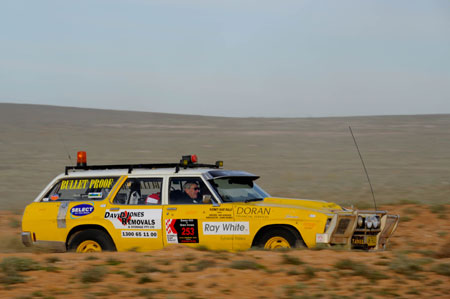 Khaled El Sayed of Kar 41 gets treated by the Krew of Kar 2871 the Farkawee Tribe, after an all night drive from Broken Hill to Quilpie.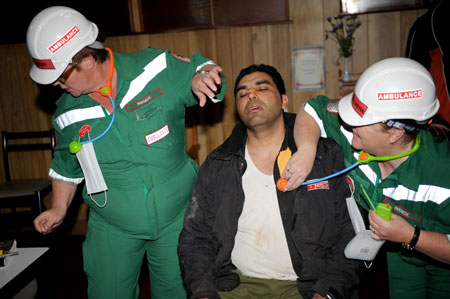 Alan Smith and Warren Chidgey from Kar 100 Golden Oldies show age is no barrier when you have a four wheel drive in the 2010 Kidney Kar Rally.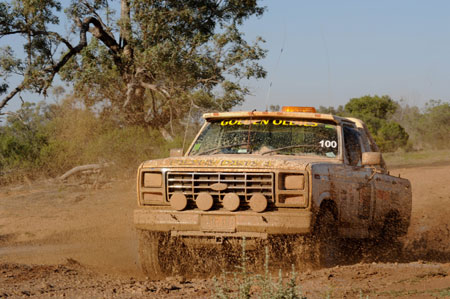 Travelling the outback in style Team KidneyBenz Kar 1932 travels the tracks between Quilpie and Charleville on day 5.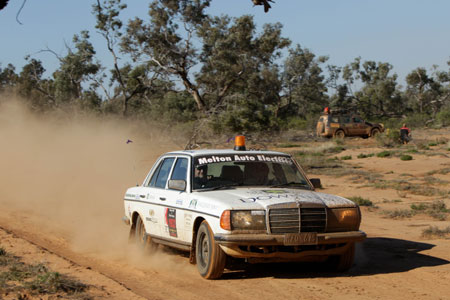 It takes all sorts to raise funds for Kidney Health Australia, even green and gold vikings have a role to play!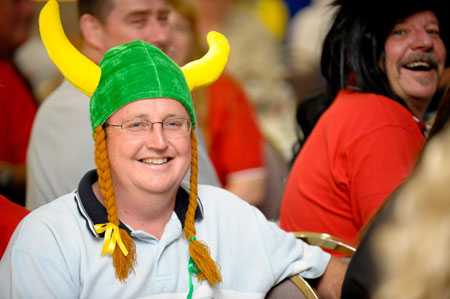 Kar 802 Alcheringa crosses the dusty Queensland outback between Charleville and Taroom on day 6 of the 2010 Kidney Kar Rally.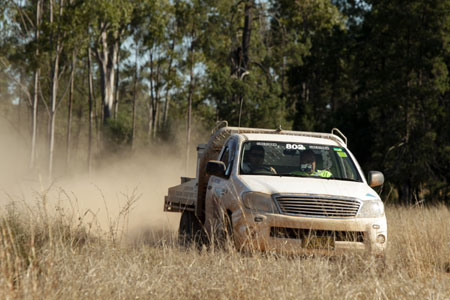 Kar 201 Bloody Volvo Drivers - driven by Jim Londregan and Brett Courtenay find some steep terrain in central Queensland on day 6 of the 2010 Kidney Kar Rally.
Media Enquiries:
Ron Smith, National Media Communications, Kidney Health 
Australia
Mobile
: 0417 329 201