Media Release
Tuesday, 22 June 2010 15:08
FREE ENTRY - Get Fit and Drop Kilos
Kidney Health Australia has launched a Weight Loss Program on four wheels as part of its national community awareness program to cut kidney disease in Australia by highlighting the dangers of obesity, a major risk in developing Chronic Kidney Disease.
People from around Australia are being invited to enlist in the online weight loss program and combine their loss of kilos to equal 27,300 kilos - ten times the weight of the Diamond Protection Four Wheel Drive Toyota Hilux (pictured below) taking part in the Kidney Kar Rally in August this year to raise funds for the Kidney Kids Camp.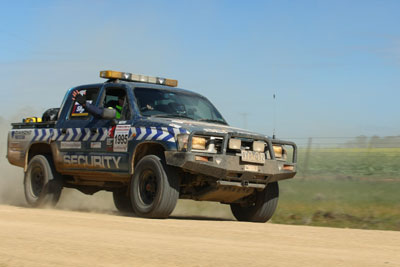 The target of the weight loss program is to get everyone to lose around 10 kilograms each. We are looking for around 3,000 people to take part in the challenge over the 12 week period, Julian Smith Founder of the Workplace Health Challenge® (WHC) said today.
Anne Wilson, CEO and Managing Director of Kidney Health Australia said the Workplace Health Challenge® (WHC) provided a unique opportunity for Kidney Health Australia to raise kidney health awareness in the workplace and at the same time raise urgently needed funds to support patients and their families with Chronic Kidney Disease.
The Workplace Health Challenge®, valued at AUD$79.00 per participant will be delivered free, however, a small donation in support of Kidney Health Australia would be appreciated. Donations can be made online to: www.everydayhero.com.au/diamondprotection.
Participants will receive weekly success emails and the latest user manual containing everything needed to reach health, fitness and weight loss goals. From simple to follow exercise programs, nutrition, recipes, calendars - even access to a personal coach on the journey.
Companies and individuals can create their own fundraising page and support Kidney Health Australia.
Media Enquiries:
Julian Smith, Managing Director, Workplace Health Challenge Pty Ltd


Mobile

: 0412 818 053
Ron Smith, National Media Communications, Kidney Health

Australia

Mobile: 0417 329 201