Media Release
Thursday, 13 September 2012 14:29
Australia's leading female Ventriloquist, Lindi Jane will present Snap's Kakadu Club, the family show, featuring Snap Crocodilous, the cheeky crocodile from Kakadu. Snap introduces you to his Kakadu mates, Dazey Wallabee, Fluffi-Feline, Sniffer Dog and special guest Billy Kidney for Kidney Health Australia.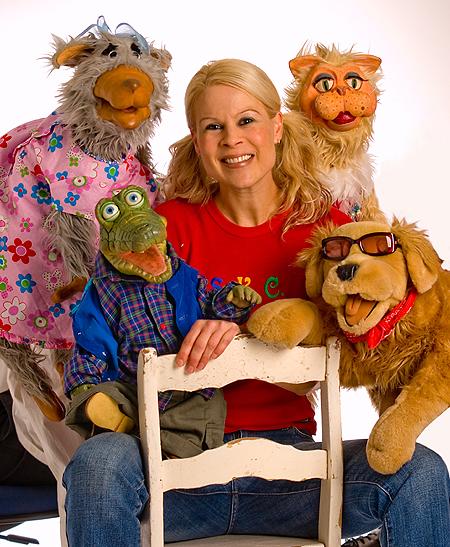 Lindi Jane and Snap's Kakadu Club
This performance features clever ventriloquism, songs, education themes, feel good and healthy concepts, games, dance and comedy. Snap's Kakadu Club is a family show for ages 3 - 100!
Lindi Jane is an awarding winning Australian Ventriloquist, travelling the world with her delightful and engaging original show.
When performing in Dubai, Lindi Jane was the first Australian woman to do an act of this kind in the Middle East - she became the favourite act of the Dubai Summer Surprises festival 2009!
Snap's Kakadu Club is a must see as Lindi Jane brings her Kakadu mates to life!
Come and enjoy the fun with Lindi Jane and Snap's Kakadu Club at Sandhurst Club - Free Parking.
Lindi Jane's Performance will take place as part of the family Carvery Dinner evening.
Friday 21 September 2012
Sandhurst Club Clubhouse, Sandhurst Boulevard, Sandhurst
6.30pm Arrival
7.00pm Dinner
7.30pm Children's Show
One course Carvery - Adults $19.50
Children's dinner - Pizza, Soft Drink and Ice Cream $12.50
For bookings please call Sandhurst Events on (03) 8320 5353.
Media Enquiries:
Ron Smith, Corporate Media Communications, Sandhurst - Mobile: 0417 329 201