Media Release
Monday, 30 July 2012 12:10
Thousands of kilometres away from the Olympic Games in London, in the Olympic spirit, the action was at Sandhurst Club in Melbourne on Saturday morning 28 July, as residents and children organised their own Olympic opening.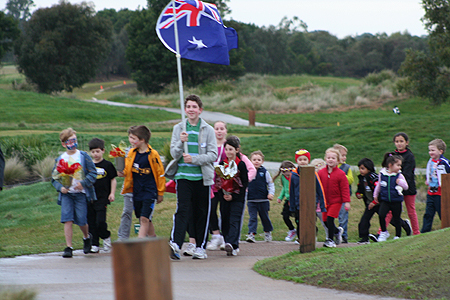 The Sandhurst Olympic Procession
Children marched carrying their home made torches to the flag post for the raising of the flag and the Australian Anthem and then lit the local Olympic flame to signal the opening of their own mini Olympics, which was held inside the Sandhurst Clubhouse because of wet weather.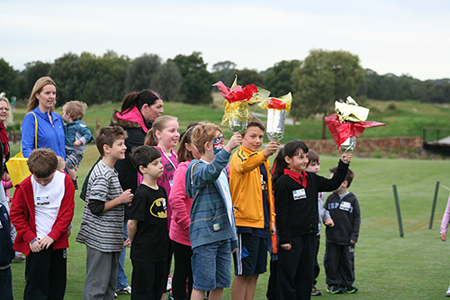 The Sandhurst Olympic Procession with innovative torches as coloured
cellophane symbolises the Olympic Flame.


Matt Van Rensburg and Julian Gomez, the 'Sandhurst Olympic Games Organisers' said, "the residents and children of Sandhurst Club had taken on the Olympic Challenge aimed at helping children develop valuable life skills such as inclusion, fair play and sportsmanship."
"Following the event all children received their own Olympic certificate."
Media Enquiries:
Ron Smith, Media Communications, Sandhurst - Mobile: 0417 329 201