Media Release
Monday, 01 August 2011 13:30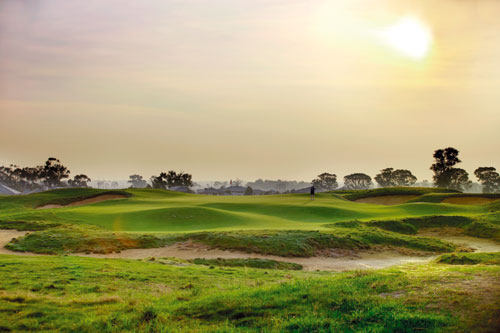 Champions Course at Sandhurst Club
Paul Phillips, Land Sales Manager at Sandhurst said, "a range of incentives are being offered on twelve selected lots from 100% Stamp Duty Rebates, Free Golf Carts, Free Resident Fees, Golf Club Subscriptions and Free Set of Golf Clubs.
Mr Phillips said, "prospective land buyers should enquire as to which incentives are applicable to each of the 12 lots."
Commenced in 2001, this multi-award winning project with 1600 homes, two championship golf courses, extensive club and recreation facilities, recycled water to all homes and public open space, Sandhurst has become a benchmark for environmental and sustainable design.
Sandhurst Club has been one of the major success stories of the development of lifestyle projects in Melbourne with 50% of the total area being dedicated to green open space, extensive streetscaping, parks and wetlands.
Mr Phillips said "whilst within minutes of EastLink and the soon to be opened Peninsula Link, residents of Sandhurst enjoy the rare privilege of having no through traffic which is a major environmental advantage."
With the project rapidly nearing completion, Mr Phillips said he expected properties to be tightly held once Sandhurst has sold out thus putting upward pressure on home values.
"The dramatic difference for residents who trade up to Sandhurst Club from traditional suburbs is the high quality facilities including the magnificent $12 million Clubhouse, the state-of-the-art Health Club with 25m heated indoor swimming pool, gymnasium, personal fitness facilities and tennis courts," Mr Phillips said.

Sandhurst Club, 75 Sandhurst Blvd, Sandhurst - Melways Ref 128 D7

Sandhurst Land Sales Office: Paul Phillips (03) 8787 7666

Media Enquiries:
Ron Smith, Corporate Media Communications, Sandhurst - Mobile: 0417 329 201