Media Release
Wednesday, 07 October 2020 10:05
Tradeswomen Australia Community Foundation
Media Alert - Advance Notice
Tradeswomen Australia to Launch Community Foundation
"All girls and women should be able to live free of poverty and disadvantage and be enabled to participate in the career and life of their choice"
Tradeswomen Australia Community Foundation
9.00am Online Friday 9 October 2020
Tradeswomen Australia is campaigning to address the lack of women across 62 trades in Australia, where despite shortages in many trades, the participation rate of women is at an appalling 2% - the same level it has been for around 25 years.
Tradeswomen Australia are set to launch stage two of 'Operation Protect and Preserve' with the formation of a major charity foundation which will support vulnerable and at-risk women to transition to financial and life security through career and other pathways.
The launch of the new Community Foundation at the MCG will go live on Facebook and Instagram at 9.00am Friday morning.
The Tradeswomen Australia Community Foundation will provide a powerful link between connecting women to employers and others, primarily in trades-related industries.
Ms Susan Alberti AC, Patron of Tradeswomen Australia, one of Australia's most important voices on women's issues in Australia, has also accepted the role of Patron of the Tradeswomen Australia Community Foundation. Ms Alberti will speak at the launch.
AFLW player Kendra Heil of Essendon, a painter by trade, has joined the TWA Community Foundation team as an Ambassador.
Tradeswomen Australia will distribute the live links to attend the launch at 9.00am Friday morning.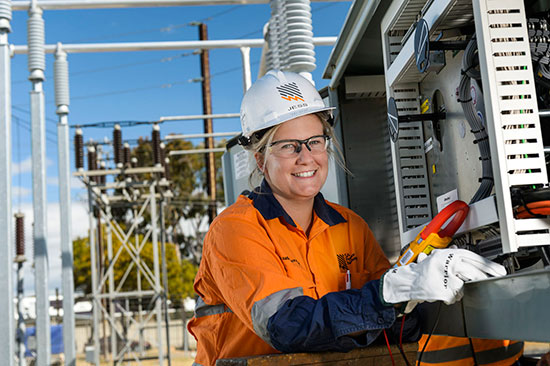 Media Enquiries:
Ron Smith, Media Communications, Tradeswomen Australia – Mobile: 0417 329 201