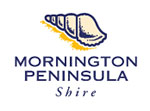 Media Release
Monday, 01 October 2018 15:54
Mornington Peninsula Shire Council
Mornington Peninsula Shire Council today said the 350 million litres a day of Class A recycled water, treated at the Eastern Treatment Plant and presently being wasted by being dumped into Bass Strait, should be used for fire protection and agriculture on the Mornington Peninsula.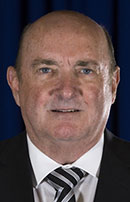 Mornington Peninsula Shire Council
Cr. Bryan Payne, Mayor of Mornington Peninsula Shire said with one of the predicted most dangerous fire seasons approaching, it is timely for all major political parties to commit to funding a recycled water pipeline that would pump the recycled water up Arthurs Seat at Dromana and provide a gravity fed water pressure system to vast areas of the main ridge and coastal villages.
"We are calling on the Premier, the Hon Daniel Andrews, the Leader of the State Opposition, Matthew Guy and the Leader of the Victorian Greens, Samantha Ratnam to take a bipartisan approach in backing the building of the recycled water pipeline to provide fire protection and increased water for agriculture.
Cr. Payne said a network of pipes distributing recycled water could be equipped with fire hydrants allowing roadside multiple quick filling points for all trucks in a fire emergency instead of isolated tanks which may not be accessible during an emergency or hard to get to with many sources.
"The predicted dangerous fire season also coincides with the massive increase in population on the Mornington Peninsula during the summer / Christmas holidays, from 150,000 to 250,000 people, when beachside camps and holiday homes are heavily populated.
"Having such an increase in the population plus day visitors can create challenges in the event of a major emergency such as a fire, especially in areas where firefighters are relying on tanks or dams on farms for water which may not be easily accessible.
"The Victorian Government should have had this scheme factored into their firefighting strategy for well over a decade but has stalled with the excuses 'there is not enough demand from farmers because of the high price for recycled water."
Cr. Payne said that this approach ignores the fact that people's lives are at risk as well as the billions of dollars' worth of property, businesses, government infrastructure and importantly jobs.14,000 businesses are based on the Mornington Peninsula producing $7.4 billion in Gross Regional Product.
The Mornington Peninsula Shire covers 720 square kilometres, encompasses approximately 10% of Victoria's coastline with 70% of the Shire being in the Green Wedge.
"The recycled water should be treated to be suitable for both agriculture and firefighting so any run off into streams or the environment would not impact on the Peninsula's Flora or Fauna and the pipeline should be funded as a major infrastructure project," Cr. Payne said.
Background Eastern Treatment Plant
The plant was built in 1975 on a 1,100ha site. It treats around 40% of Melbourne's sewage about 330ML a day - from about 1.5 million people, mainly in the eastern and south-eastern suburbs. Following treatment, some water is used as recycled water in the local area. The rest is pumped through a 56 km pipeline to discharge into Bass Strait at Boags Rocks on the Mornington Peninsula.

Media Enquiries:
Ron Smith, Mornington Peninsula Shire Council - Mobile: 0417 329 201